The small towns of North Carolina are one of our favorite aspects of the state. You have everything from sleeping seaside towns in the Outer Banks to artistic mountain havens like Boone and Brevard.
There are many reasons to include some of these small towns in North Carolina on your Southern bucket list. For one, many NC small towns have charming and historic downtown areas filled with unique boutique shops and restaurants.
From the Blue Ridge Mountain towns to coastal communities, there are plenty of natural beauties to see. A rich cultural heritage draws many visitors to the small North Carolina towns. And besides crafts and music to regional cuisine one thing is apparent in all of them – the friendly and welcoming communities.
Throughout anytime of year there may be a fun festival or event – North Carolina is home to many, after all. From BBQ festivals to music festivals, there is always something fun and exciting happening in North Carolina's small towns.
Whatever you're seeking in a small town, North Carolina can likely deliver!
Heading south too? Here are some amazing small towns in South Carolina! 
---
The best Small Towns in North Carolina
---
Saluda
Until a craft beer and outdoor sports explosion, Saluda wasn't much more than a truck stop with peaches in the summer and apples in the fall. The town's proximity to exciting whitewater rafting and ziplining has kick-started a lovely downtown, with plenty of dining and shopping options on one side and a public park on the other side of the tracks.
It'll only take you four blocks to make it through downtown Saluda, each block an eclectic mix of new shops and stores that haven't changed in decades. You can keep walking straight from Main Street and quickly find yourself on top of Polly Mountain, and stop by a swimming hole on your way down.
This small mountain town in North Carolina has grown up naturally. Its greatest claim to fame is that it's home to the steepest railroad grade in the region. To feel the heartbeat of North Carolina, spend some time in Saluda.
---
Ocracoke
This small NC island is also the name of the southern-most town of the Outer Banks. The experience begins while traveling to the quirky village, as there is no road leading onto the island. A (free!) ferry takes you from Hatteras to the northern tip of the island. Once ashore, you'll head on a one-of-a-kind drive between the dunes into downtown Ocracoke.
Park your car and remember where you put the keys; you won't need them for a while. There are more golf carts than cars driving through town, and with a plethora of rental options available, you can have your choice of open-air off-road vehicles to explore the uncrowded beaches.
The town springs to life in the summer, and you can expect special events and remarkable sunsets every weekend from spring through fall.
---
Saxapahaw
Central North Carolina's finest offerings come together in this small, humble town. The downtown feels different to wander through, thanks to the brick mill buildings that fuse with the natural area.
The town sits on the edge of the Haw River, close enough to major cities like Raleigh for ample accessible day trip opportunities. However, its proximity to the big city hasn't impacted this North Carolina small town development. The Haw River Ballroom attracts nationally recognized bluegrass musicians, as well as plenty of local legends.
---
Bryson City
Many small towns in North Carolina claim to be the gateway to the Smoky Mountains, but Bryson City has a serious argument. The last town before the Nantahala National Forest and Parks, Bryson City pops up out of nowhere in a valley between some of North Carolina's most incredible outdoor spaces and stunning waterfalls.
If you are looking for easy access to the Smoky Mountains, it doesn't get much better than here. The Great Smoky Mountain train line departs from the town center, and there's always plenty of action downtown after the sun sets.
---
Blowing Rock
Pull off the Blue Ridge Parkway right into Blowing Rock for an upscale dining and vacation experience. The entire downtown is surrounded by parks and the Appalachian Mountains, and serves up plenty of delicacies that are easy on the eyes.
Legendary fudge shops, pubs, and fine dining establishments provide so many options; you'll have to come back to try them all.
If you want a luxurious vacation experience, you can find it all in peaceful Blowing Rock. Weddings, anniversaries, and honeymooners love the tranquility and it's arguably one of the most romantic getaways in NC. Next time you want to treat yourself, do it in Blowing Rock.
---
Lexington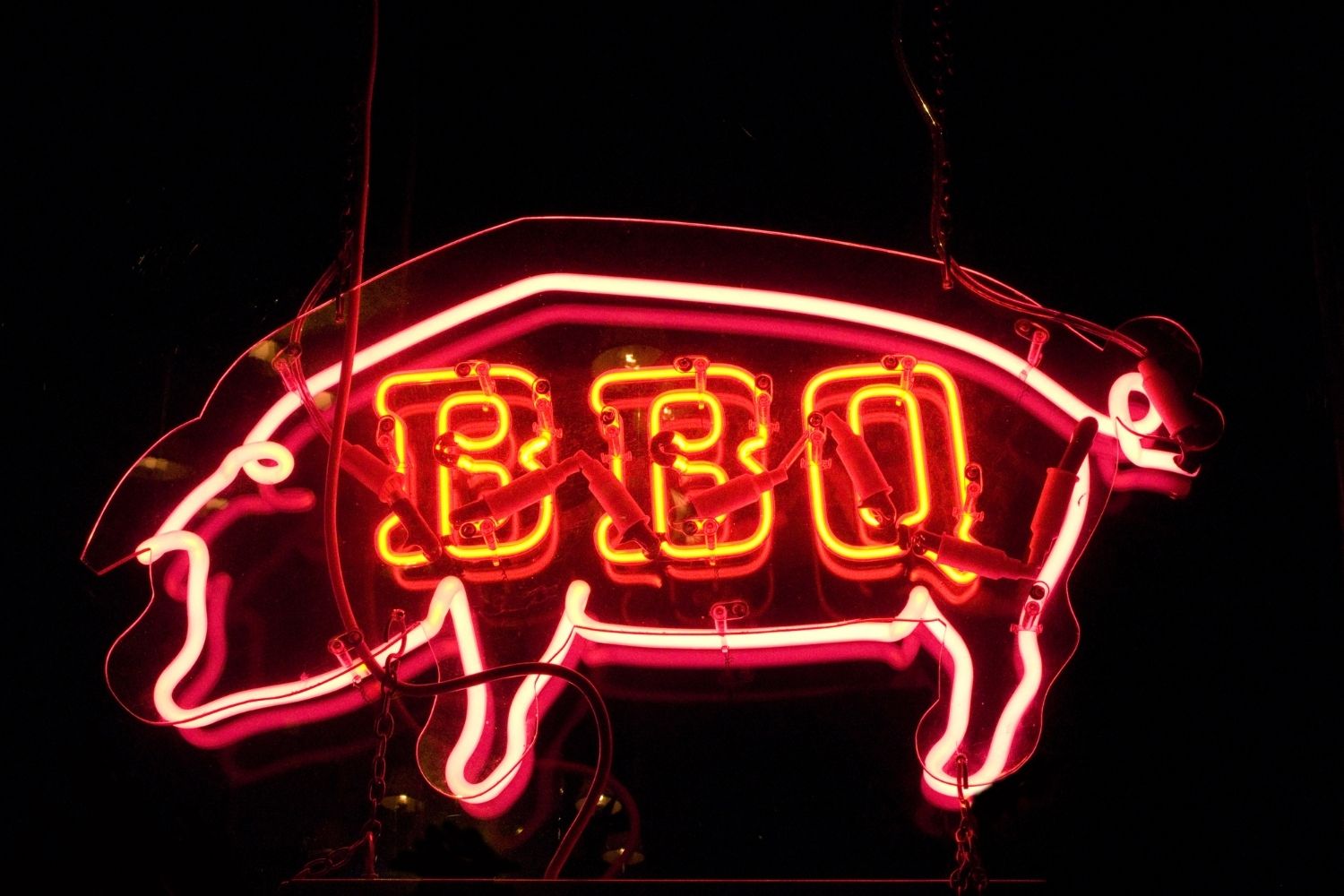 One of the best things to do in North Carolina is enjoy world-class BBQ. While the best BBQs are often found in the hole in the wall spots along state highways, the best BBQs in NC all use Lexington sauce. The small town in NC is the home of the unique vinegar concoction that defines the state.
North Carolina is one of the pork capitals of the country, and they take their BBQ seriously. Lexington lives up to its BBQ reputation by not changing a thing. The downtown shacks have been slathering up the same recipe for decades, and folks have never stopped loving it.
If you can't get enough of the sauce, Lexington-sauce lovers flock to the town every year to sample 1,000's of sauces made in the traditional style but full of new kicks. The town has even gone full hog and shares its spirit with pig statues located throughout downtown.
---
Highlands
Highlands is a picturesque North Carolina town nestled amidst the southern Appalachian Mountains of western North Carolina. This small town boasts an impressive elevation of 4,118 feet above sea level, earning it the distinction of being one of the highest towns east of the Mississippi River! Located on a plateau within the southern Appalachian Mountains, ensconced within the Nantahala National Forest, it offers a wealth of activities for visitors to enjoy.
This charming village, which straddles the Highlands and Cashiers Townships in Macon and Jackson counties, respectively, exudes a warm and welcoming atmosphere, while the downtown area is a delightful hub of boutique shops, art galleries, and restaurants – perfect for strolling on any given day.
Highlands beckons outdoor enthusiasts, especially during the summer season when its climate is notably cooler than many other parts of the southeastern United States and offers visitors the chance to enjoy biking, hiking, golfing, and fishing without the intense heat!
---
Rodanthe
Outer Banks towns have never had tons of real estate, which is partly what makes the OBX beaches so ideal. Most of these areas are one, two, or three roads wide, flanked on one side by a sound and the other by the Atlantic Ocean. Some of these blips are barely more than resort towns, but others, like Rodanthe, are full of flavor. You can camp right on the sand or right on the sea; every side is waterfront.
There's a dramatic dining scene once you've completed your check-in. Expect to find usual favorites, plenty of pizza, and fresh seafood. The small communities have teamed up with nearby Waves and Salvo to work together on development.
With Rodanthe as a base camp, you can head either north or south along the Outer Banks and find a great way to spend the afternoon.
---
Pinehurst Village
North Carolina's middle section is full of flat plainland, perfect for growing strawberries, and playing golf. A world-class golf course at nearby Pinehurst resort has defined the town as the golf capital of a state rich in opportunities for a tee time. Inside the clubhouse lies a museum that broadcasts more of the history of the area.
The village that has developed around this outdoor sport attracts anyone keen to rummage through authentic local wares. Bookshops, boutiques, and art galleries allow plenty of chances to find the right souvenirs.
If you're looking for a golfing destination or an upscale small-town that invites you to relax, you'll enjoy Pinehurst Village.
---
Brevard
Albino squirrels dance along the open campus of Brevard College, which intermingles with the town center. Brevard is in the middle of fantastic natural settings like the Pisgah National Forest, as well as cool mountain rivers to splash in on a summer day.
Some of the best hiking in NC can be found around Brevard. The area has attracted thousands of summer campers every year thanks to the variety of outdoor activities available, with Brevard as a centerpiece.
World class rafting, mountain biking, and hiking are all within a 20-minute drive of the town center, which offers plenty of grit on its own. Plenty of alumni have stuck around and built up a vibrant arts scene that emphasizes the town's culture. Come to have easy access to the outdoors and stay to feel a part of the family – oh and have a meal at one of the best Brevard restaurants and drink at one of the best Brevard breweries.
---
Hillsborough
If you have any business with the mayor of this small town, you can find him in the local tavern. On most nights of the week, you can find just about anyone in Hillsborough singing through the historic downtown streets. A large chunk of the locals live within easy walking distance of the town's authentic center.
This has created a bustling central few blocks that haven't felt the need to change to please anyone else. Local establishments serve high-quality coffee and cuisine without trying to do anything different. Hillsborough provides plenty of history as you stroll through an authentically lovely downtown.
---
Beaufort
Beaufort is what happens when you build a small town where the land meets the sea and it's easily one of the best small towns in North Carolina. Right along the coast of the Atlantic Ocean, Beaufort has created a wonderful Carolinian destination that showcases the sea that has given the area life.
Kayaking excursions depart from near the town center to explore vast amounts of barrier islands that make up the more natural parts of the town. There are plenty of things to do in Beaufort for all! The area's economic center has packed in microbreweries and homestyle meals to give you plenty of activity once you're off the water.
---
Black Mountain
Asheville's laid-back nature doesn't want any attention, but it has plenty to offer. This town is a great base camp for exploring Mount Mitchell, the largest mountain on the East side of the Mississippi. Black Mountain has chilled dining options and a walkable downtown area to provide a great stop on your next vacation. 
The craft beer capital of the east coast is a safe Uber drive away, and some great hiking and biking depart from downtown. No matter which part of town you head to, you'll see Black Mountain watching over you in the background.
---
Carrboro
Trapped near two industrial college towns, Durham and Chapel Hill, Carrboro is the free-spirited little sister of its larger neighbors. Carrboro has the hip feeling of Piedmont's central triangle area but doesn't quite conform like the other places.
Summer street festivals are a common occurrence, and most weekends will bring plenty of organic entertainment near Weaver Street Market, the prominent meeting place for the town. Its central location, only 30 minutes from the Raleigh Airport, makes spending some time in North Carolina fun and easy.
---
Carolina Beach
No visit to the North Carolina coast is complete without visiting Carolina Beach. Carolina Beach is not just a beach, but an island between the Cape Fear River on the west and the Atlantic Ocean on the east.
Carolina Beach is a popular place to visit in the summer as vacationers flock here from around the United States. Of course you can lounge on the beach all day, but some of the best things to do in Carolina Beach are play disc golf, enjoy a beer at one of the best Wilmington breweries, hike through Carolina Beach State Park, or take a kayak out to Zeke's island.
Don't leave without having a meal at Shuckin Shack, one of the best Carolina Beach restaurants, followed by a margarita at the Tiki Bar on the ocean.
---
Waynesville
Waynesville has plenty of mountain spirit. The local community loves their hometown, and the natural appreciation the inhabitants have for their surroundings shows in the small town's development.
Most weekends, you'll find the main street of this town blocked off and plenty of pedestrians strolling through art shops and shacks set up for the occasion. There are some fantastic Waynesville restaurants and places to grab a drink and meet some of the locals to!
The town has grown up and spread out a touch over the years, and its proximity to Asheville has rubbed off on it. There are now several popular breweries and taprooms right downtown.
---
Corolla
Corolla is an OBX beach town full of lively ambiance. On the Northern edge of the outer banks, it hasn't developed to favor tourism as much as other towns on the barrier banks of the state. Corolla retains wild horses and enough identity to be one of the best small beach towns in the state.
The Corolla Adventure Park provides some fun outside of the water, and a plethora of local dining options include live music. A sizable full-time residential community gives this area some authentic flavor.
---
Sylva
Sylva is a quiet stop on your way towards Tennessee that will surprise you if you take the time to get off the highway. Downtown shops are close enough together for an afternoon walk, but each offers an eclectic, local delicacy that makes it worth a second look.
Nearby, Western North Carolina University more than doubles the population of this cute, North Carolina small town that has plenty to offer every time of the year. You can find a view of the town from the top of the historic Jackson County Public Library.
---
Wake Forest
Wake Forest provides a breath of fresh air for those looking to get out of the Triangle's hustle and bustle. The town has plenty of dining and entertainment offers, so you'll never get bored, and has held on to its Southern charm to make it feel like home.
The area was one of the state's industrial headquarters, and as businesses died down, warehouses and brick mill buildings morphed into a hip district worth checking out.
Museums pay homage to the cotton mill upbringing of the area, and authentic Southern food establishments, like the Sugar Magnolia Cafe, give you plenty of reasons to head downtown.
---
Calabash
Calabash proves you don't need to drive to the outer banks for serene beachfront vacations. The town is home to sunset beach, miles of iconic sandy dunes where visitors can catch the sunrise over the sound and the sunset across the ocean.
Once the sun goes down, head to town to try their seafood dishes. Calabash has signature seafood that is lightly battered and deep-fried, and there's always plenty of it. Downtown buffets and fine dining experiences offer refined takes on Calabash-style seafood.
---
Semora
Head to Semora if you're looking for solitude. The heart of Hyco Lake, one of North Carolina's most beautiful lakes, has one gas station that doubles as the area's only restaurant and boat launch. You can camp or stay at many rental homes near this small town center and enjoy everything a day on the lake has to offer.
If you want a low-key vacation, get a house on the lake in Semora for the weekend and relax in peace.
---
Roanoke Rapids
Roanoke Rapids has embraced the natural beauty of northern North Carolina to serve as a fantastic outdoor sports border town destination. Close to Virginia and entirely flanked by the Roanoke River, Downtown Roanoke Rapids has a little bit of everything you need for a quiet weekend in the woods.
Early inhabitants dug a canal here that used to power local mills. While the channel is no longer in use, the town has erected a museum and accompanying trail that allows you to glimpse the area's industrial beginnings.
Nowadays, locals have their fair share of high-quality coffee shops, local goods, and fresh eats to share with any visitors who want a low-key weekend away.
---
Southport
Southport is one of the best small towns in North Carolina. Located right on the coast near Wilmington, spending a day here is never dull. Here you get beach town vibe mixed with southern historic town charm.
One of the best seafood meals can be had here at Provision Company, one of the best Southport restaurants. After go see one of the best lighthouses in NC and see Price Creek Lighthouse and the Oak Island Lighthouse.
---
Little Switzerland
Little Switzerland may be a small North Carolina mountain town, but it makes up for its size with a big personality. Its name is a bit of a stretch in our opinion, but it derives from its resemblance to the Swiss Alps, and the century-old Switzerland Inn Resort fully embraces this concept with its charming Swiss-style architecture.
Despite its tiny population and only a handful of shops, Little Switzerland offers plenty of fun activities for visitors, and some great restaurants to try, whether they are just passing through or staying for a few days.
---
Lake Lure
Lake Lure is one of most popular mountain towns in NC, and an ideal vacation spot that has something for everyone. It's one of the best places to visit during a North Carolina fall, as the trees light up in red, orange, and yellow hues.
Lake Lure is nestled in the majestic Blue Ridge mountains and is a scenic destination that promises a one-of-a-kind lake vacation in North Carolina. Here you can obviously enjoy the stunning lake, hike around Chimney Rock, or go horseback riding At Cedar Creek Stables.
After a day of adventure, cool off with a refreshing swim in the lake while reminiscing about the iconic film, Dirty Dancing, which was filmed here.
---
Banner Elk
Boasting a population of just over 1,000 people, Banner Elk's small village atmosphere is a major draw for visitors. Banner Elk is smack dab in the center of various hiking trails and stunning waterfalls, making the town an ideal destination for summer exploration. After you work up a sweat on all those outdoor adventures, there are some memorable Banner Elk restaurants to indulge in.
During autumn, the town is enveloped in mesmerizing colors that enchant visitors. During the winter, its proximity to several NC ski resorts makes it a popular stop for families looking to shred.
---
Morganton
Looking for the perfect getaway in the North Carolina mountains can be a real slog, but don't throw in the towel just yet. Say hello to Morganton, one of the most breathtaking small towns in North Carolina, nestled cozily in Burke County the location in the picturesque Catawba River valley, right in the foothills of the Appalachian Mountains creates stunning scenery at all times.
The atmosphere of Morganton is nothing short of spellbinding, and it boasts some truly stunning vistas just waiting to be discovered. Whether you're a nature lover or just looking to soak up the peaceful ambiance, Morganton has something for everyone.
---
Manteo
Located on Roanoke Island, Manteo is a hidden gem nestled in the barrier islands and one of the best small towns in North Carolina.
As one of the oldest towns in NC, it exudes an abundance of charm. Positioned on the banks of Shallowbag Bay, Manteo boasts a picture-perfect seaside setting. No wonder Andy Griffith made his home here for many years!
With more bed and breakfasts than any other Outer Banks town, Manteo is steeped in quaint community traditions that celebrate its unique coastal identity. Manteo is home to The Lost Colony, the oldest outdoor symphonic drama in the country, performed every summer like clockwork that draws inspiration from the real Lost Colony. Visit in the summer, and make it a priority to learn about this historical event.
---
Hendersonville
Hendersonville is a hidden gem with a plethora of activities to explore. This quaint and accessible hamlet boasts breathtaking scenery, surrounded by the stunning Blue Ridge Mountains. The relaxed ambiance and friendly community make it the perfect destination for a relaxing respite from reality.
With a rich history and charming local culture, Hendersonville offers a range of experiences, from wineries and museums to orchards. Orchards is mentioned in bold, because there are many amazing apple orchards surrounding Hendersonville. Come fall time in North Carolina, Hendersonville is one of the best places to head with an empty bucket and some strong hands and get to picking!
---
Atlantic Beach
Ready for some fun in the sun at another one of the best North Carolina small towns? Look no further than Atlantic Beach! This tiny North Carolina beach town has a big personality and is the perfect spot for a gorgeous getaway. With 85 miles of pristine shoreline, you can take your pick between the warm, salty sea or the calm, clear Bogue Sound.
Spend the days basking in the sun, flying a kite, or walking the Atlantic Beach Boardwalk all before settling in at the The Island Grille, one of the best Atlantic Beach restaurants!
---
Mount Airy
Finishing up this list of the best small towns in North Carolins is Mount Airy. Mount Airy, a charming small town situated in Northwestern North Carolina, lying close to the border of Virginia.
The town is located just 30 minutes away from Winston-Salem, making it a perfect day trip destination for those seeking a break from the city. Nestled at the foothills of the Blue Ridge Mountains, Mount Airy is merely 14 miles from the renowned Blue Ridge Parkway.
But that's not what makes Mount Airy notable. Despite having a population of only 10,000 people, the town is famous nationwide for being the birthplace of actor Andy Griffith, and it is believed to have inspired the fictional town of Mayberry depicted in the Andy Griffith Show.
Visitors can explore attractions and sights that evoke memories of bygone days, and the town hosts an annual event called "Mayberry Days" in September, where surviving members of the show's cast often make appearances.
---
Best Small Towns In North Carolina Map
---
TRAVEL AROUND NORTH CAROLINA
Plan For Your Trip to the South!