North Carolina is known for having some of the best barbecue in the entire country. Any visitor to North Carolina should make sure and try at least one bbq joint in the state. Having bbq is one of the best things to do in North Carolina!
The first important thing to know is that there's a longstanding statewide debate over the type of sauce that should be used, either vinegar or ketchup-based, and it can get quite heated. So perhaps try both on your visit!
You can find delicious dishes in old classic down-home haunts or feast on finely crafted fares in country chic hotspots. Either way, a perfectly smoked heaping pile of meat is patiently waiting on a plate for you at any of these best BBQ joints in North Carolina.
---
The Best BBQ in North Carolina
---
Old Hampton Store and Barbecue
This historic general store is a long-standing and beloved fixture of Linville, North Carolina. Hand-pulled hickory smoked pork barbecue is served on homemade sourdough, and it always lives up to the hype. They sell many locally made products here as well.
---
Stephenson's Barbecue
You can find this small hidden gem in Willowspring, North Carolina. It's a simple sit-down spot, serving up country specialties like Brunswick Stew and Fried Chicken Gizzards.
It was opened in 1958 by a hog farmer who made a small pit to slow cook his pigs over coals all night long, giving it more flavor than most other barbecue around. It's all hand chopped for a perfect mix of outside fat and inside white and brown meat.
---
Sam Jones BBQ
In the quaint hamlet of Winterville, Sam Jones BBQ smokes whole hogs and a whole lot more. The practice is rooted in traditional flavors and methods, for all the purists out there. It's been a favorite family-owned institution for generations.
---
Barbecue Center
Located in the lovely Lexington, which is considered the bbq capital of the Carolinas, this casual eatery is the longest standing spot that still cooks pit style in the area. Everything is custom-made to order, so you can get your meat sliced just the way you like it. They're known for their finely flavored seasonings and sauces.
---
Herb's Pit Bar-B-Que
A bit off the beaten path lies Herb's Pit, and if you can find it, you're sure to be impressed. Order the BBQ Feast for a little taste of everything. The sweet and sour sauce walks the line between classic North Carolina barbecue and a more deep South take.
---
The Pit Authentic Barbecue
For a fancier feast of smoked meat, the Pit Authentic Barbecue in Raleigh's downtown warehouse district is a comfortable yet refined setting and one of the best Raleigh restaurants. It's in a beautifully restored 1930's meatpacking warehouse that today feels contemporary.
Every pig is raised locally on free-range farms, and sustainable produce is used for every side. There are even some delicious vegetarian dishes here. The craft beers and specialty cocktails are created to pair perfectly with every plate.
---
Red Bridges Barbecue Lodge
This haven for the hungry has been around since 1946. They've maintained a focus on the art of pit cooking for that classic old-fashioned flavor, and each tender piece of meat is carefully smoked to perfection. Word to the wise, don't skimp on the hush puppies here.
---
Wilbur's Barbecue
Wilbur's is a mainstay of Goldsboro, and they're masters of that Eastern Carolina taste, pit-cooked to perfection. Whole Hogs are roasted overnight above oak embers and served up the next day as BBQ plates, platters, and sandwiches. They've been hand chopping pork since 1962, which explains why it's so delicious.
---
Hursey's Barbecue
This country joint offers oodles of vintage charm and is where you can get the best bbq in North Carolina. Four generations have been fine tuning the process of hickory-smoked meats and mixing up secret sauces since 1942 in Burlington. Aren't these famous downhome fares really better the old-fashioned way?
---
Home Team BBQ
You know a local barbecue joint is the real deal when they have an entire section on the menu just for sauces, including everything from sweet red to pepper vinegar. So even though this is south of the North Carolina border I knew I had to include it on this list! Go nuts and find your favorite combination at this fantastic Greenville restaurant.
It's a hip haunt with craft beer, inventive cocktails, and some rockin' tunes always playing out on the screened porch.
---
Little Richard's Barbecue
Little Richard's is an iconic joint based originally in Winston-Salem that has since opened up a few other locations around the state, spreading the joy only smoked meats can bring to as many towns as possible.
They offer more than just the staples, so feel free to go with a classic like brisket burnt ends or something more surprising like sliders or the pimento cheese and sausage plate. It's one of the best restaurants in Winston Salem, and there is also one in Mt Airy!
---
Picnic
Picnic has quickly become a haven for authentic home-cooked Southern comfort foods in Durham. It offers a hip and rustic decor cultivated through string light signs, picnic tables, tin, and warm woods.
All meat is pasture-raised and hardwood coal smoked for a true farm-to-table experience. It's a legend among locals and a mandatory meal for any out-of-towner.
---
Fuzzy's Bar-B-Que
This Piedmont hotspot is tucked away in Madison, North Carolina and not many would know some of the best BBQ in North Carolina can be found here. It's a family-owned operation that's been pit cooking over hickory coals since 1954. Its traditional style has gained notoriety around the country. The secret tomato-based sauce has a mild but spicy flavor that everyone loves.
---
Clyde Cooper's Barbecue
Clyde Cooper's is in that capital city and has been a long-standing local haunt since 1938. If its time-tested rep and traditional style barbecue isn't enough to tempt you, maybe the charming old-fashioned ambiance will do it. It's Eastern Carolina style and everything from the fried chicken to the beef brisket is award winning.
---
Mac's Speed Shop
Mac's Speed Shop offers the best three b's, beer, bikes, and barbecue and has locations all over the state (our favorite is in Wilmington!) Set in what used to be a run down motor shop, the space now screams Southern charm. The spacious outdoor patio is pup friendly and often has live music to enjoy as well.
Everything is handmade from scratch on-site, from the sauces to the sides. It's elevated comfort food favorites, like brisket chili and pulled pork tacos.
---
Lexington Barbecue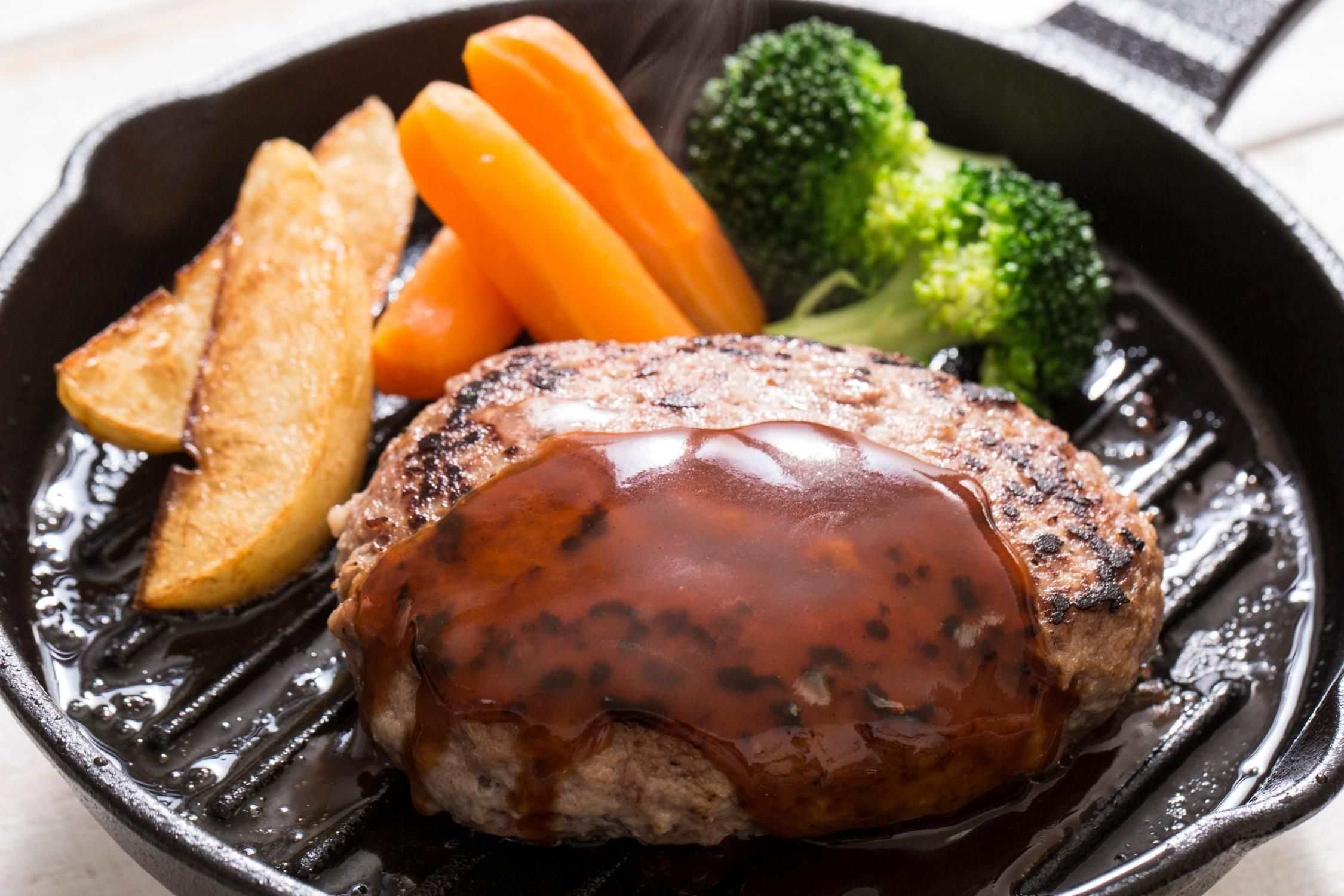 Lexington Barbecue boasts a no frills feel that lets the classic Carolina eats speak for themselves. You may hear locals call it "the monk" referring to the man behind the meat who started this operation all the way back in 1962. Pork shoulders are slow-roasted over hickory and oak coals daily here.
---
Parker's Barbecue
Parker's has long been lauded for its tangy vinegar flavor. It is often referred to as the most authentic pork barbecue in the country. It's set in a no-frills space with light wooden walls covered in 50 years of memorabilia. It comes a la carte and family-style, and they even offer some less common selections like fresh or fried seafood.
It can be ordered by mail to anywhere in the country if you happen to catch a bad case of the cravings. There's really something for everyone at Parker's.
---
Swig & Swine
Another restaurant south of the border in Charleston! This funky eatery always guarantees a good time. What's tastier than pairing some smokey meats with a cold craft beer or fancy bourbon? Everything is high quality here from the coals to the fixings. It's a great place to build your own platter, so you can hand pick all your favorite fares from the well-curated menu.
---
Short Sugar's Pit Bar-B-Q
Family-owned and operated since 1942, Short Sugar's is a staple of Reidsville. The hand-pulled barbecue meats and distinctive housemade sauce makes for some of the best meals in Central North Carolina.
It has a retro atmosphere complete with an antique counter and two small open pits located close enough to see all the sweet smoking action as it happens.
---
Haywood Smokehouse
In Franklin, North Carolina lies a little joint called Haywood. Their process is particularly long and difficult, which is why the end result is so super tasty.
High-quality, all-natural, fresh meat is used, and they cook twice a day to ensure a juicy and tender plate is put in front of you. The displayed firewood gives it a country cabin feel that's downright cozy.
---
Buxton Hall Barbecue
Set in a North Carolina hub for culture and outdoor adventure, this Asheville outpost has some of the best smoked meat in the state set in a cool, industrial space. It's cooked up in the whole hog Eastern Carolina style, and it even features cocktails on tap and an in-house bakery.
---
Noble Smoke
Hickory smoked meats and classic comfort sides are the name of the game at Noble Smoke. Go early, as everything is cooked for precise lengths of time over the course of many, many hours, and when it's done, it's served up until it runs out. Pair your plate with a local craft beer on tap from the shack and enjoy one of the best restaurants in Charlotte.
---
Bum's Restaurant
Boasting the best home cooking in Eastern NC, this is some seriously authentic and old school barbecue. They focus on a whole array of country styles that are commonly found in the family kitchens of the South.
It's one of the few spots that also offers a buffet of freshly prepared vegetable fixings, including black-eyed peas and collards, all grown in their own personal garden.
---
Stamey's BBQ
Stamey's BBQ is the gold standard of Southern meat eats in Greensboro. They've been around for 91 years and counting, pit cooking in a Lexington-style over hardwood coals. Their secret sauce can even be bought by the bottle to take home with you. Whether you get a Chopped Pork Plate or a Chicken Q Sandwich, you're sure to leave happy and full.
---
Skylight Inn BBQ
Known for a signature style of North Carolina whole hog barbecue, Skylight Inn is one of the best BBQ joints in NC and has been since 1947. It's a local legend for their rich family history in the area as well as a dedication to smoking meat the old-fashioned way, never wavering from their roots. It's also a great place to buy sides and meat in bulk by the pound.
---
Grady's BBQ
Grady's is an unassuming roadside kitchen cooking up the classics. The intimate space has a quaint old-fashioned feel. It's actually North Carolina's only black-owned whole hog smokehouse, so it's great to go and support!
It's set in the tiny hamlet of Dudley and has earned many accolades over the years. It's easy to see why when savoring every single mouthful.
---
B's BBQ
In Greenville, B's is widely loved for its simplicity. It's a super small counter-serve joint that is perfectly unpretentious. Who needs frills when the product is this delectable? Everything is cooked in the classic Eastern Carolina way, only they've made the switch to charcoal in their pits.
The spot has been unchanged for decades, and feels a little like a time capsule in the best possible way.
---
Morris BBQ
Family-owned and operated for many generations, Morris has been a staple mom and pop shop in the foodie scene of Hookerton since 1956. Order by the small plate or large plate, half pint or full pint of BBQ seasoned with red pepper and vinegar, slaw, and hushpuppies. There's also a concession stand that serves hot dogs, sandwiches, and chili fries.
---
Southern Smoke BBQ
A true Southern eating experience awaits in the small NC town of in Garland. Pork is cooked slow and low over oak wood, to keep the country tradition alive. They boast two mouthwatering sauces called Sweet Grace and Two Sons.
The menu changes daily and offers all kinds of the favorite comfort foods plus their fixings, plus a few surprising and creative concoctions in addition It's a rustic chic atmosphere, with picnic tables, a wrap-around bar made from a salvaged truck, and other refurbished vintage touches.
---
Richard's Bar-B-Que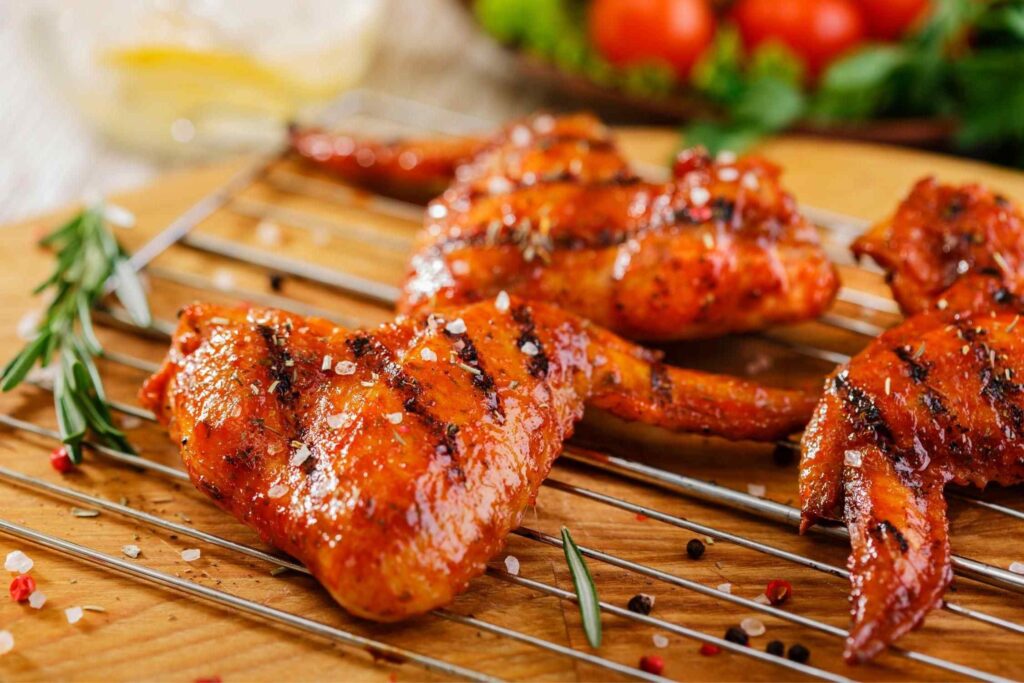 Set in Salisbury the Eastern style sauce at Richard's has always been its secret to success. It's an essential stop on the historic barbecue trail, named by the North Carolina Barbecue Society. It's a tiny street-side spot that's been around since 1935. Richard himself hand chops all the meat, a bit larger than most but not coarse.
It's deeply smokey and satisfyingly moist. They even cook up an amazing country breakfast as well.
---
Best BBQ Joints In North Carolina