Hilton Head Island is an idyllic Lowcountry treasure off the coast of South Carolina. A popular pick for luxurious beach getaways, it's been made famous for its picturesque and pristine sandy shores. As a hip and happening hotspot of the Palmetto State, the foodie scene here is full of fantastic fare and there are plenty of amazing Hilton Head restaurants to try.
There are nearly 300 eateries available, making it sometimes difficult to decide on the best dining destination. Many focus on creating fresh Southern seafood fare, and oysters are especially a delicacy in these parts. If you're looking for a departure from these more classic cuisines, don't fret, there's a veritable smorgasbord of dishes being served up.
Enjoying an evening at one of the tastiest Hilton Head restaurants is definitely a fantastic thing to do in Hilton Head.
---
The Best Hilton Head Restaurants
---
Lowcountry Backyard
This casual and inviting eatery is most known for serving up the best shrimp and grits around. The laid-back outdoor atmosphere screams authentic Lowcountry and harkens back to a bygone era of simpler times. The menu is made up of Southern seafood and soul food classics, honoring the region's local culture.
Enjoy the full-service bar on-site and the live bluegrass bands who frequent the whimsical gazebo. Any lifelong islander will be sure to say that Lowcountry Backyard is a right of passage for all who pass through Hilton Head.
---
Old Oyster Factory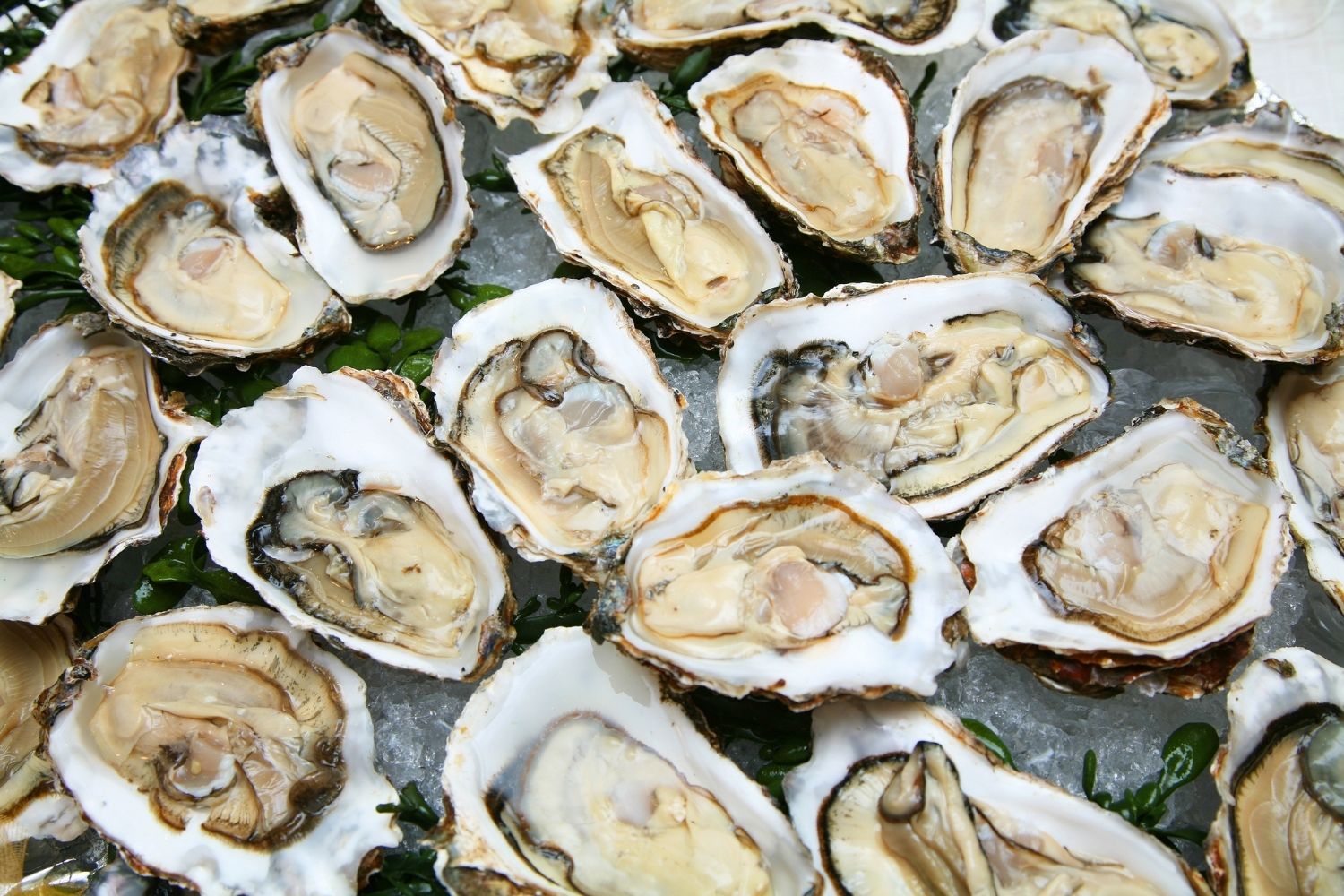 Old Oyster Factory is a quaint institution of the Hilton Head foodie scene set along the scenic Broad Creek. This space was originally an oyster cannery in the mid-1900's. Today you can soak in the views of the vast marshland landscape as you savor every flavor of your plate.
They focus on freshly caught seafood, and of course, their oyster bar is a thing of beauty. The oysters are prepared perfectly in a wide range of ways, from baked creole to Moscovite. You can even order an oyster po boy or an oyster bahn mi for a fun new take on your favorite mouthwatering mollusk. Old Oyster Factory is a haven for Hilton Head heritage.
---
Truffles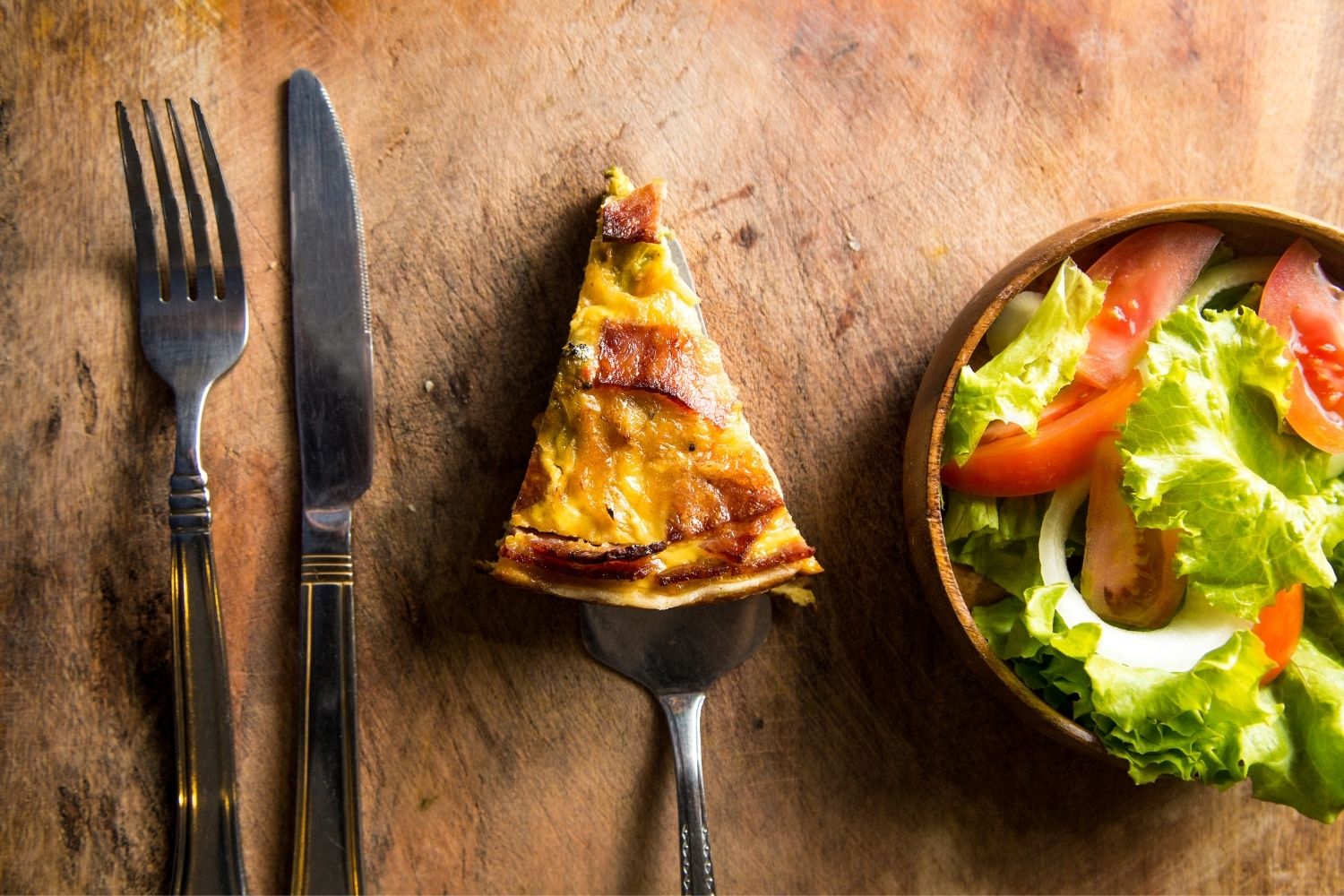 Truffles offers an eclectic menu inspired by fares from around the country and made farm-to-table from local and seasonal ingredients. It's locally owned and operated, and is fine dining at its freshest. The gourmet chicken pot pie is to die for, and the sesame tuna is seriously succulent.
The wine list is extensive, so be sure to find your perfect pairing. Whether you sit inside the cozy dining room or enjoy an al fresco meal, the ambiance is warm and upscale, with a side of Southern hospitality.
---
Santa Fe Cafe
Santa Fe cooks up authentic Mexican cuisine in a fun and festive space. You'll find all the south of the border favorites, from tacos to fajitas to burritos. The desert soup is a work of art, literally. Don't miss the chance to mellow out with one of their famous flavored margaritas, as well.
The ambiance is vibrant and funky, and you're likely to find the sweet sounds of live Ranchero music mixing with the savory scent from the mesquite grill as soon as you set foot on the premises. The rooftop cantina is the coup de grace, a truly charming oasis. You're in for a memorable meal at Santa Fe Cafe.
---
Bullies BBQ
You can't head to the Carolinas and not try BBQ – it's one of the best things to do in the state! This old-school joint is hidden next to a quaint gas station and serves up some of the best BBQ in the state. Their ribs are beloved among locals and slow-smoked to perfection for up to six hours; the brisket and pork butt are smoked for up to 14 over hickory and mesquite woods. The sauce airs on the tangy side over sweet, and you can even buy some on-site to take home with you as a tasty souvenir.
All the flavors here really pack a punch. It's the perfect stop for anyone with a penchant for good old-fashioned, no-frills, down-home Southern cooking. The chef is known for his pulled pork as well, so place an order inside at the cozy counter and don't forget the fixings, including jalapeno cheddar cornbread and kickin' collards. It's the best spot for barbecue on the entire island bar none.
---
Skull Creek Boathouse
Skull Creek Boathouse offers enthralling eats of legendary Lowcountry proportions. Its idyllic waterfront setting provides some of the most beautiful views around, whether you dine on delicious dishes inside or out. Inside you will find the divine Dive Bar, serving raw delicacies such as sushi, sashimi, and ceviche. Honestly, heading here is one of the most romantic things to do in South Carolina!
The beer garden at sunset is one of our favorite things to do on the island. They host live music almost every night, and the atmosphere is lively and relaxing at the same time. Their claim to fame is their seafood any style menu, where fresh catch is prepared in every way imaginable or made to order.
---
Palmetto Bay Sunrise Cafe
If breakfast is the most important meal of the day, a stop at Palmetto Bay Sunrise Cafe is essential. It's a charming neighborhood joint that cooks up all the American classics with a Lowcountry twist. The crab cake benedict is especially delightful, but you really can't go wrong picking any of their plates.
Everything is made from scratch on-site, and they've been feeding the morning masses for decades. Be prepared for a bit of a wait, but we promise it's well worth it. Between the food and the friendliness, this place really does feel like a family, and you'll be at home the second you walk in the door. There's no better way to start the day on Hilton Head.
---
Charlie's L'Etoile Verte
This tasty destination is a tucked-away treat on Hilton Head Island. They feature French-inspired fare that is always thoughtfully created and expertly prepared. The menu is seasonal and always changing, even daily, depending on what the freshest catch is. Charlie's is the perfect pick for a truly Parisian experience.
What started as a one-room bistro has since grown into a warm and spacious setting that feels warm and welcoming. The atmosphere is refined and fancy without feeling stuffy, and the grub is nothing less than gourmet. The wine list is perfectly curated to pair with each plate. We recommend making a reservation ahead of time.
---
Hinoki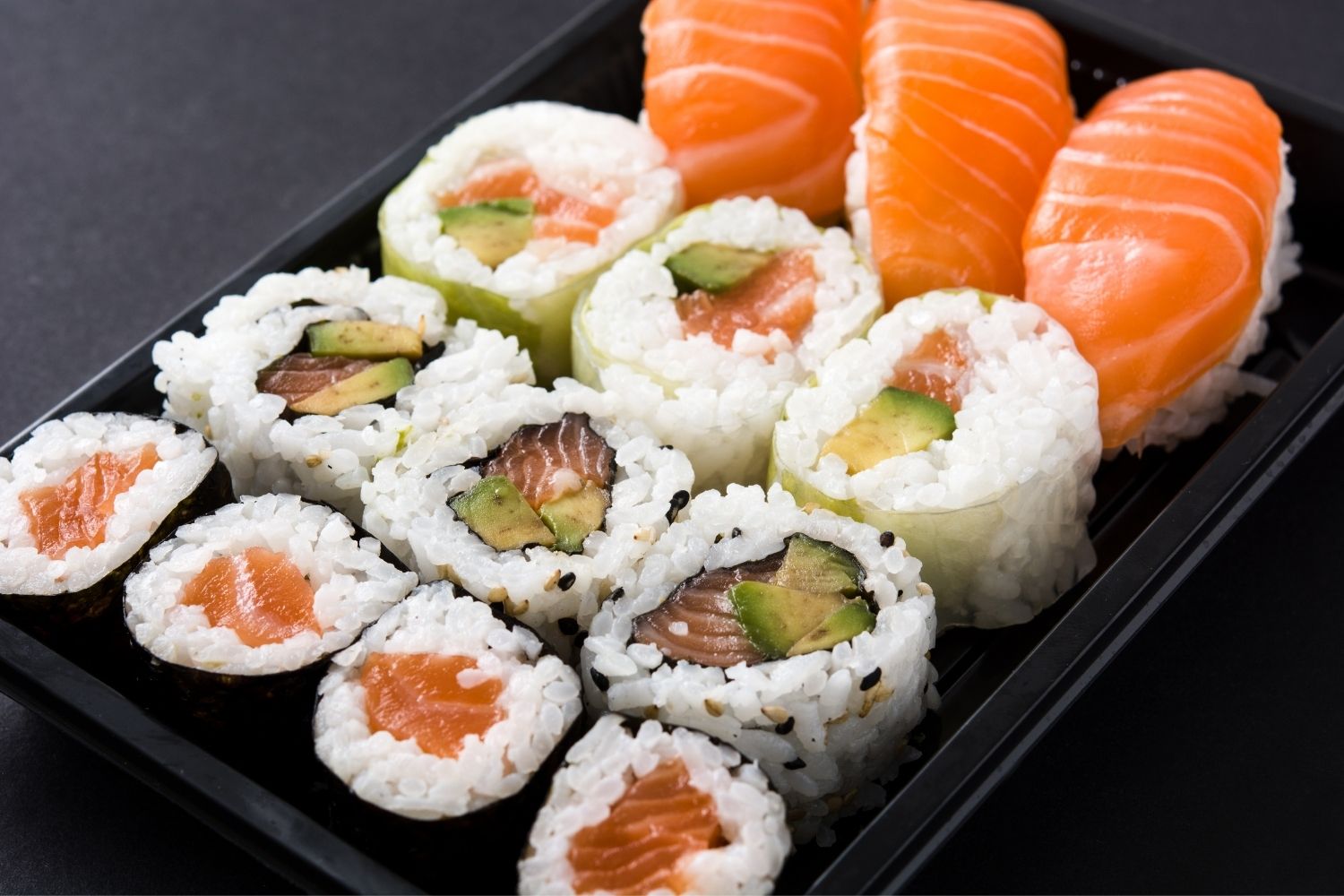 Named after the Japanese word for cedarwood, you'll find an abundance of this warm timber throughout the restaurant. It creates a serene setting within the three dining areas, the sushi bar, and the cocktail lounge. Inside additions like the Japanese rock garden and cushioned floor seating make the authentic decor extra delightful.
It's Japanese-owned and operated, and every bite is fresh and phenomenal. The menu offers extensive options, from dumplings and noodles to tempura and teriyaki. The sushi rolls range from carefully curated classics, like the Hiro Roll, to inspired inventions, such as the Surf and Turf Roll. There are vegetarian, vegan, and gluten-free options available, as well.
---
Lucky Rooster
The Lucky Rooster is an American bistro with Southern soul. They serve up refined comfort foods in a chic and rustic setting with fresh ingredients sourced sustainably all from regional farms, waters, and purveyors. Their menu is constantly changing based on the inspirations of the staff and the season, so you're always in for a pleasant surprise here.
The hand-crafted cocktails are thoughtfully curated; you can tell they take their beverages just as seriously as their bites. Try the Filthy Toucan, made with mellow corn whiskey, tang, cappelletti aperitivo, cocchi vermouth, and lemon bitters. Grab a drink and some Lowcountry charcuterie, or go for a full feast with mains like the roasted chicken or pork porterhouse.
---
delisheeyo
If you stumble upon a small cottage set amongst a lush garden spanning almost an acre, consider yourself one of the lucky ones who has discovered delisheeyo. This is a hidden haven for all vegetarians, vegans, and health food enthusiasts in Hilton Head. It's charmingly small, with counter service and only a few tables inside and out.
They grow, harvest, prepare, and serve all of their own fruits and vegetables. You can see each ingredient used in your meal just right outside the kitchen window. They pride themselves as a micro-oasis making fresh food fast, and we really must agree. They offer a variety of salads, bowls, and wraps along with juices, smoothies, and yogurts. Even if you're not meat-free, you're sure to find something that tickles your fancy at delisheeyo.
---
Jazz Corner
Easily one of the best restaurants in Hilton Head this upscale eatery pairs gourmet cuisine with glamorous entertainment. Let the sweet sounds of world class jazz music enhance your dining in this very intimate and elegant atmosphere. The menu features innovative culinary creations inspired by the Southern flavors of the Lowcountry.
There are two concerts every night, creating the most enjoyable ambiance to dine on delicious dishes. We recommend the full three-course experience, with an array of amazing artisan plates, from the lobster mac n cheese to prosciutto-wrapped jumbo scallops.
---
Ombra Cucina Italiana
If you're looking for Italian restaurants Hilton Head look no further. Dining at Ombra is a casually elegant affair full of authentic Italian eats. You're sure to feel cozy and comfortable, surrounded by warm walls, exposed brick, and white linens. It's one of the top-rated Hilton Head restaurants for classic Italian cuisine. Rustic flavors are presented throughout the menu in refreshing ways.
It's also known for its eclectic selection of premier wines with strong showings in many categories, including Brunello and Amarone. All of the pastas are handmade from scratch and boast a harmony of beautiful flavors. The Costoletta di Vitello is a vision of veal as well. Gluten-free versions are available upon request.
---
Frankie Bones
The fabulous Frankie Bones specializes in classic American cuisine, namely steak, seafood, and martinis. There are ten different types of hand-shaken martinis on the menu, along with other carefully crafted cocktails. Inspired by the iconic rat pack era of the 1960s, this upscale retro decor will transport you to the bygone era and heyday of big city lounges.
Big booths, soft lighting, and snazzy tunes create a carefree and cool environment. Each plate is cooked to perfection. The NY brick steak and crab stuffed shrimp is just one stand-out dish among a masterful menu of mouth-watering meals. Save room for desserts; you can even roast your own marshmallows tableside for some sweet S'mores.
---
Old Bull Tavern
Old Bull Tavern is a trendy gastropub on the island. They concoct culinary creations in the vein of American and European comfort foods on a menu that is always being altered to reflect the market. The ambiance is a perfect balance of cozy and contemporary. The decor adds a touch of familiar quirk with additions of a British phone booth in the corner and bullhead mounted above the bar.
They offer a range of wines and beer on tap and an exciting roster of innovative cocktails as well. The fare feels like elevated pub grub, with wasabi deviled eggs as the most tempting appetizer and housemade pastas and curated pizzas as enticing entrees. The braised lamb shank is truly an experience to eat and quickly snagged the title of fan favorite in these parts.
---
Hudson's Seafood on the Docks
One of the best Hilton Head seafood restaurants! Hudson's is a staple of the culinary scene in Hilton Head, and for a good reason. It's one of the oldest and most famous restaurants on the island, with over 40 years of experience curing cravings for locals and visitors alike. Set on the scenic edge of the Port Royal Sound, the setting could not be any more picturesque. It began originally as an oyster processing factory in 1912, and now offers an expansive space for diners from all over to enjoy them.
They focus on local and fresh shellfish, and the menu offers over 30 masterful seafood dishes. They use one of only two remaining fishing fleets on Hilton Head to source all their fare. You can even get to see these seafaring vessels return triumphant from the waters and unload thousands of shrimp and crabs right there on the docks. Hudson's might be the perfect place for a Lowcountry feast between the views, live music, and fantastic seafood fares.