Beaufort has all the charm you'd expect from a quaint Southern seaside town. Freshwater meets saltwater for a scenic setting surrounded by sparkling bays. Beaufort feels trapped in time as gnarled oaks draped in Spanish moss line the city streets and old-time Beaufort SC restaurants are on every corner. Visitors can explore the town's rich history through amazing examples of antebellum architecture.
The culinary culture is just as beautiful and bountiful as the landscape of Beaufort. There are over 150 delicious Beaufort SC restaurants to discover, with eclectic eats that reflect the city's spirit.
Foodies are sure to find and fall in love with the Lowcountry watering holes of this heavenly hamlet with every bite. Taste your way through these best restaurants in Beaufort below.
---
The Best Restaurants in Beaufort, SC
---
Madison's
Set in the scenic neighborhood of Beaufort, Port Royal, this place is definitely worth the quick trip and is one of the best places to eat in Beaufort SC! It's family-owned and operated, and the atmosphere is cute and casual while the fares feel upscale.
Every dish is delectable, offering burgers, pasta, and grits, to name a few. The raw oyster bar is a bonus for an abundance of succulent seafood. All staple ingredients are certified SC grown, and they work with a community of small farms and fisheries along the Eastern seaboard for fresh farm-to-fork foods.
The gourmet sandwiches are sure to leave you wanting more, with selections like the Moon Doggie, made with house-roasted and shaved choice prime rib and horseradish, caraway, and au jus. Reservations are recommended!
---
Blackstone's Cafe
Blackstone has been an iconic institution in this coastal community for decades. It's set in a two-story structure and offers a lovely dog-friendly patio, as well. The decor is quaint and adorned with a menagerie of memorabilia.
This offers an adorable bit of local kitsch as well, for instance, the flag of honor wall where patrons are welcome to let their school spirit fly. 
It's ideal for breakfast, lunch, or of course, everyone's favorite indulgence, a beautiful brunch. You'll be hard-pressed to find a better Lowcountry dish than the shrimp and grits served here. Their burger is a thing of juicy beauty as well. Enjoy this festive diner space and their fantastic fares as it's certainly one of the best Beaufort, SC restaurants.
---
Red Rooster Cafe
Red Rooster Cafe serves up classic American comfort foods with a savory Southern flair. It's hard to miss with the metal rooster statue standing right out front, and he may even be festively dressed depending on the season. It's a cozy and kitschy spot that has you feeling comfortably at home as soon as you walk in.
Often bustling with locals who know each other, it's a great way to start your day with breakfast in Beaufort. Expect tasty plates no matter what you order but without any fancy frills. Try the Chicken and Waffles, Crab Benedict, or Grandma's Biscuits and Gravy for a true Southern feast.
---
Wren Bistro & Bar
Set in the historic district of Beaufort, the white minimalist exterior of Wren looks unassuming, to say the least. However, a step inside reveals a modern, hip, and elegant interior with exposed brick and white table cloths.
It's a locally owned and operated neighborhood institution, and we can see why. You're sure to have a delightful dining experience from start to finish at Wren.
Every meal is made with fresh, locally sourced ingredients. Mama's Freakin Meatloaf comes highly recommended, and we very much enjoyed our Pecan Chicken and Crispy Flounder, as well. They offer unique microbrews and carefully chosen wines, along with curated cocktails at their inviting bar set up.
---
Shrimp Shack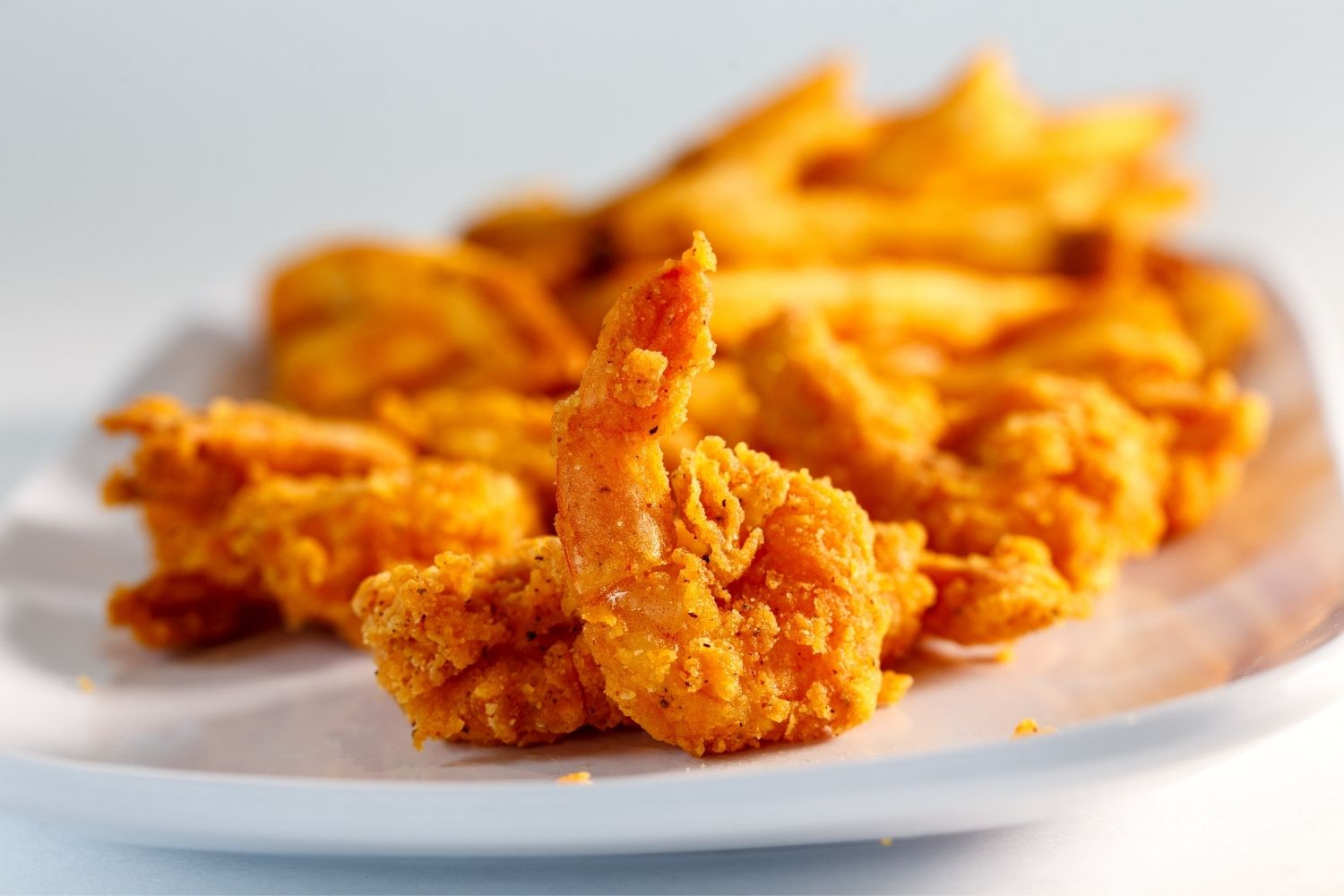 Just over the iconic Wood Memorial Bridge on St. Helena Island lies an idyllic local joint called the Shrimp Shack that is one of the most laid back seafood restaurants in Beaufort SC.
A tiny and informal eatery, to say the least, they offer scenic outdoor seating with some picnic tables and a rustic and intimate interior to order all your shrimp delicacies. The shrimp burger here has become a Lowcountry legend.
They've been feeding the hungry masses for decades, and it's the most authentic Southern seafood around. Everything is fresh and made to order, and don't forget this mom and pop shop is cash only. We firmly believe no trip to Beaufort is complete without a visit to Shrimp Shack.
---
Old Bull Tavern
This neighborhood gastropub is a revelation for the foodie scene in Beauford. They're cooking up classic comfort foods influenced by both American and European cultures. The ambiance offers understated sophistication and is reminiscent of the cozy pubs inspired by their market-based menu. You'll enjoy the added kitsch, like the bullhead above the bar and the British telephone booth in the corner.
The specialty cocktails are quite a draw here, especially the Purgatory – tequila, grapefruit, honey, and habanero. Or the Cathead Killer – honeysuckle vodka, cucumber, mint, lemon, and ginger. There are local and imported beers and carefully selected wines on tap as well. Their curated choice of pizzas and housemade pasta is heavenly.
The braised lamb shank is a show stopper for sure, and the wasabi-deviled eggs are a must to start any meal here. Reservations are recommended for busy periods.
---
Lady's Island Dockside
Lady's is a waterfront wonder for seafood lovers everywhere! They cook up fresh catches all day long, as they are right next to some of the best fishing spots in South Carolina. The outdoor deck provides picturesque panoramas of the landscape, perfect for sipping a cold beer in the warm Southern sunshine.
The menu is extensive, with crab, oysters, and lobster prepared in a mouth-watering myriad of ways. For a taste of all these marine treats, try the Captain's Platter or the Dockside Diner.
Our best advice is to go for sunset, as the scenes of the Woods Bridge, the downtown, and the Factory Creek with a painted sky behind it is a stunning sight to behold.
---
Breakwater Restaurant and Bar
Breakwater is a fun and lively setting serving up New Southern cuisines that are sure to please any palate. The ambiance is upscale, and every plate served offers an elegant arrangement. The fares are lighter and fresher than some of the traditional comfort foods you tend to find in the South. It's one of the best downtown Beaufort SC restaurants you can find!
Their specialty is wild-caught salmon prepared in a diverse range of delicious ways, whether seared with apple cider glaze, lox with frites, or orange-infused olive oil. The menu is simple but seasonal, meaning there's always a new culinary creation to try, often inspired by flavors from around the world. Be sure to check out the scene at the bar for a guaranteed good time.
---
Griffin Market
Griffin Market brings all the refined flavors from these European eats for a true taste of Italy in South Carolina. Full of easy elegance, these fares are expertly crafted and curated for an authentic Italian experience.
With no signs out front, it appears as a hidden gem only for those in the know. There's a sommelier on staff, so you are sure to find the perfect pairing of wine from their beautiful cellar. Fresh and local ingredients are used, meaning the menu is always changing seasonally.
The Agnello – crispy lamb rib chops in parsley and Parmigiano crust served with farm roasted figs, potato puree, and olive tapenade – is an all-around astonishing meal. The Tagliatelle Verdi is equally tasty as well. Terracotta walls adorned with local artwork create a comfortable and rustic environment for a relaxed evening of the finer things in life, perfect handmade pasta, and a full-bodied glass of red.
---
Q on Bay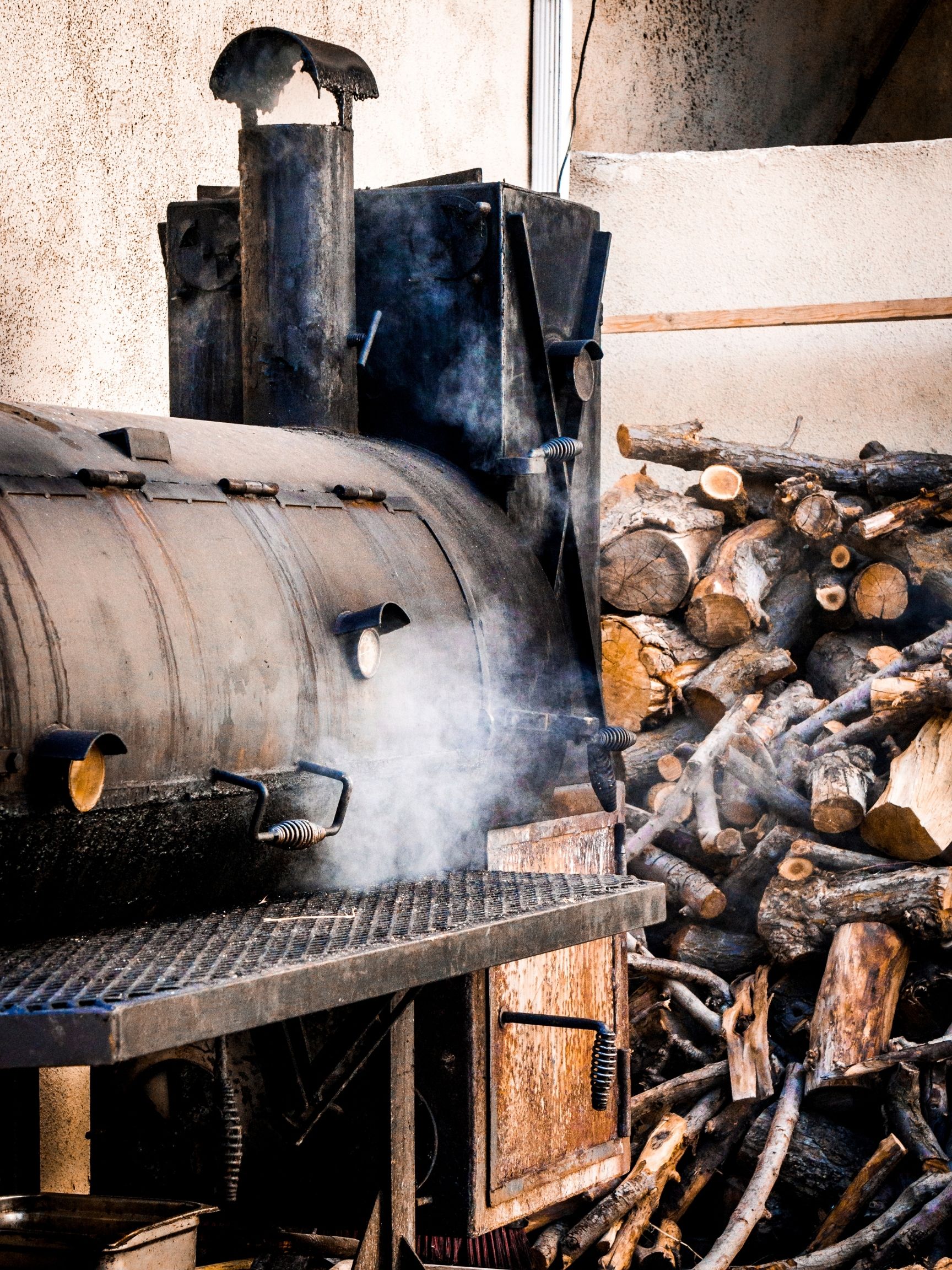 It would be a shame to travel to Beaufort and not chow down on the coveted Southern delicacy of barbecue. Everyone has their favorite spot for succulent smoked meats, but we believe Q on Bay has stolen the spotlight in this city. It's a quaint family-style joint with a spectacular view overlooking the Intracoastal Waterway.
The decor is casual and classic, full of warm woods and high ceilings, though enjoying these fares al fresco seems to be the way to go.
Try some combo plates, like the Barnyard, BBQ Platter, or Surf n Turf, to get a taste of several types of meat and all the fixings. The Brisket Dip and Pulled Pork Sliders are a few of the fan favorites at this beloved local haunt.
---
Papaya Thai and Sushi Bar
Papaya serves up the best sushi in Beaufort. If you're ready to switch out the classic Southern cuisine or seafood for something slightly more exotic, this is just the place. The atmosphere is simple and comfortable, and the verdant outdoor patio is perfect for a cozy feast.
It's generally uncrowded, so it's a great quiet spot for a relaxing reprieve and delicious lunch or dinner. The menu is extensive with curries, noodles, pho, sushi rolls (including makimono and nigiri), fried rice, fresh seafood, and more.
The cocktails are surprisingly inspired, with Asian twists on the classics such as the Lychee Martini. The flavors here really pack a punch, and each dish is more divine than the last.
---
Bricks on Boundary
Bricks on Boundary is one of the best Beaufort, SC restaurants by far. Offering the familiar Southern comfort foods, flavors inspire many worldwide for a more modern flair. The menu is full of fun, with creative takes on classics and silly names to boot. The portions are enormous, so be sure to come hungry. Otherwise, you'll be taking half your plate home with you.
It's a favorite of foodies, local and visiting alike. The atmosphere is certainly down-home and reflective of the small-town South, though the patio is a lovely breath of literal fresh air for enjoying these fares.
The Crack Fries and Famous Fried Shrimp have certainly made a name for themselves, and many regulars recommended the Importance of Cottage Pie as well.
---
Lost Local
The motto "arrive lost, leave local" is perfectly fitting for such a charming bistro on the streets of Beauford. They serve both seafood and street-style tacos for mouthwatering Mexican and marine cuisine.
The flavor combinations in the fares are always a fun surprise. Try the Mac Chicken Tacos, made with blackened chicken, mac n cheese, and bourbon-infused bacon jam.
The Carne Asada Tacos include a slice of brie cheese and red apple pico de gallo. The cans of craft beer selection are nothing short of impressive. You can find some exceptional brews browsing this section of the spot.
The atmosphere is trendy but relaxed, for an enjoyable meal full of tasty tacos, baked oysters, and magnificent margaritas.
---
Saltus River Grill
Saltus beautifully balances the urban and historical spirits of Beaufort. Be prepared for some spectacular plating here, as your meal may very well look too pretty to eat. The fusion seafood fares are inspired by regional flavors, all with a sophisticated flair.
The elegant outdoor deck provides the picture-perfect backdrop for a fancy feast, with scenic vistas of the sparkling river.
The decor is stylish and sleek, and the cocktail selection is seasonal. Order the fresh market catch with a pre-picked featured set, such as the low country, which comes with smoked pimento cheese grits, tomato gravy, and sweet corn chow. You'll also find gourmet grub like a raw bar, sushi, southern specialties, and chargrill selections on this perfectly curated menu.
---
Hemingway's Bistro
If you try looking up Hemingway's Bistro before you go, you'll find a coy and mysterious site claiming that it's a nice place to be if you can find it and not much else, save a fandango link to some local cinema.
This snark with a smile all adds to the charming allure of this local haunt. It's possibly the best dive bar that you'll find anywhere. In a historic building from the mid-1800s facing the stunning riverfront, Hemingway's is a haven for a no-frills fun-filled affair.
The house-made pub grub is surprisingly delicious, even sober, with dishes like She Crab Soup and Cuban Sandwiches. The ceiling is covered in dollar bills, and the walls are adorned with local memorabilia. The patio is scenic and pet-friendly, and you'll often find a local band performing out front. If you're looking for a laidback bite and a beverage in Beaufort, this is the perfect place for both.
---
The Best Things to Do in Beaufort, SC
Before your delicious meal at one of these restaurants in Beaufort, you'll probably want to get up to a few activities. Here are a few attractions to get you started!
See The Full Article: 21 Amazing Things to Do in Beaufort, SC
Plan For Your Trip to the South!