Winston-Salem is the best of both worlds, with the charm of a quaint Southern hamlet and the amenities and activities of a more significant bustling metropolis. It's one of the best cities in North Carolina to visit, and you could easily spend a few days here seeing all the attractions. From fantastic breweries and restaurants, to Old Salem, there are plenty of fun things to do in Winston Salem for all.
---
A Brief History of Winston Salem
Before we dig into the best things to do in Winston Salem, let's run over quick history briefing. A group of German Moravians founded Winston Salem in the mid-18th century. They settled in the area and established the town of Salem. At first, it was just known as "the county town," but in 1851, the name Winston came to be, in honor of Joseph Winston, a hero of the Revolutionary War.
Winston-Salem as we know it today was established in 1913 by merging the two neighboring towns, which were only a mile apart, to form the cultural hub of Camel City. This nickname stems from its past as an industry titan for textiles and tobacco (yes, Winston Salem is the base for Camel Cigarettes). Overtime, it has progressed into a mecca for arts, nature, cuisines, museums, and more.
---
Best Things to do in Winston Salem
---
Old Salem Museums and Gardens
Visiting Old Salem is one of the best things to do in Winston Salem, and one of the first places you should head! Here you can experience the life of a Moravian community in the 1800s with an immersive visit to Old Salem.
There are 20 historic buildings to explore, along with interpreters engaging in the daily life activities of that time.
In the living museum, you can watch cobblers crafting shoes and potters shaping clay. The gardens are gorgeous for a wander around the greenery. Old Salem Bakery is an especially delightful stop with freshly baked loaves of bread being made and sold.
17 Old Salem Attractions You Shouldn't Miss!
---
walk around the West End Historic District
Thie West End area of town is chock full of architectural gems and visiting here is easily one of the best things to do in Winston Salem. Styles range from Classic Revival to Queen Anne to Colonial Revival to American Craftsman. It dates back to the 19th century. There are about 500 historically significant structures in this one part of Winston-Salem.
The Zevely House is a favorite of architecture aficionados and once belonged to a founder of the city. See if you can spot which one it is.
---
North Carolina BBQ Trail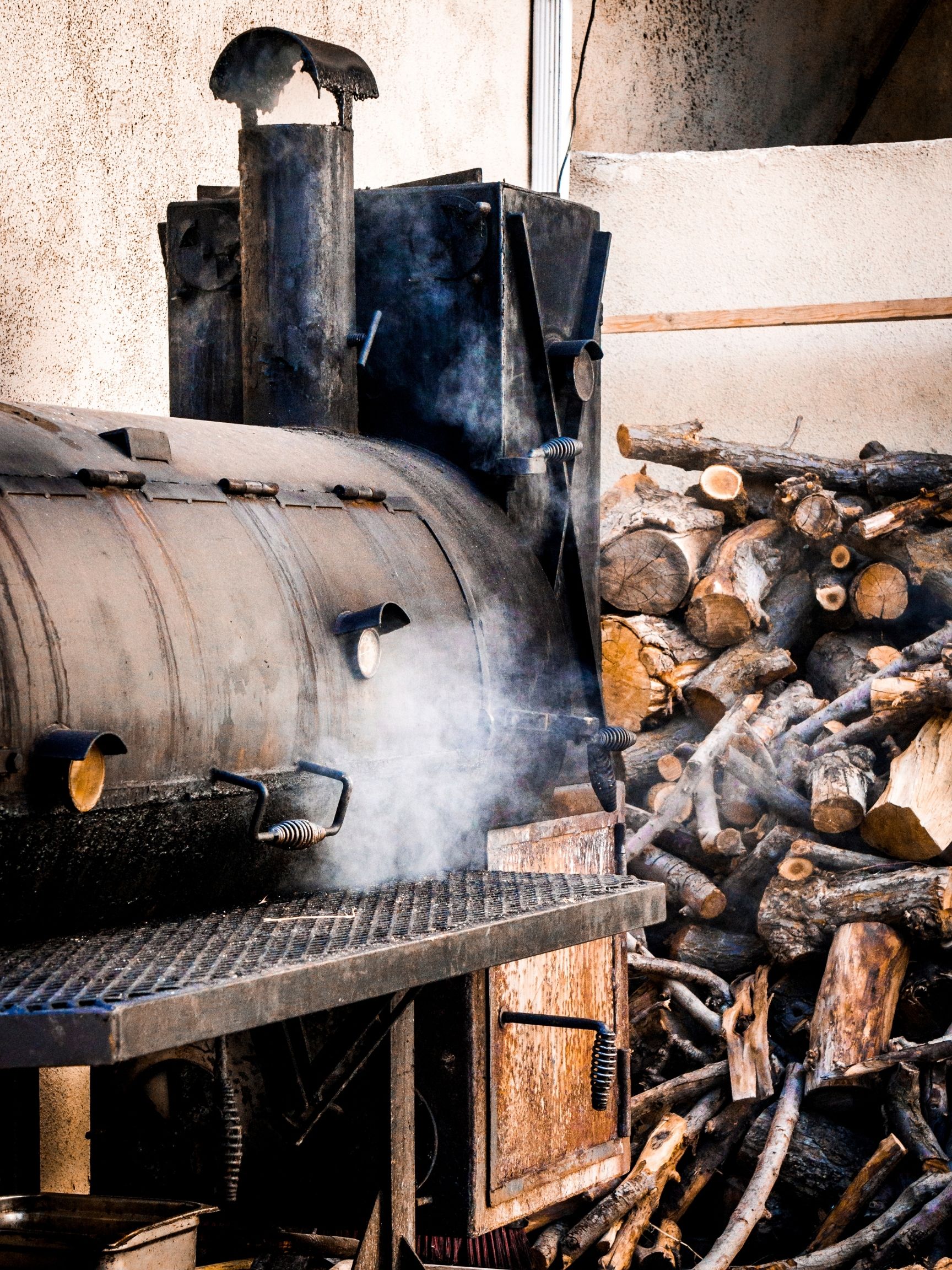 It's a North Carolina fact that one of the best things to do in North Carolina is to eat BBQ. As a state, North Carolina is known for its top-notch cooking of classic Southern barbecue. Smoked in the traditional techniques passed down for hundreds of years, this succulent pork and beef melt in your mouth and melt your heart.
The North Carolina BBQ trail boasts the best of the best, with strict criteria for cooking methods, flavor profiles, and serving styles. Real Q is the stuff of local pit roasting legends.
Other delicious BBQ spots to check out are:
Honkey Tonk Smokehouse
Camel City BBQ Factory
Little Richard's Bar-B-Que
Clark's Barbecue
Country BBQ
30 Best BBQ Joints in North Carolina
---
Reynolda House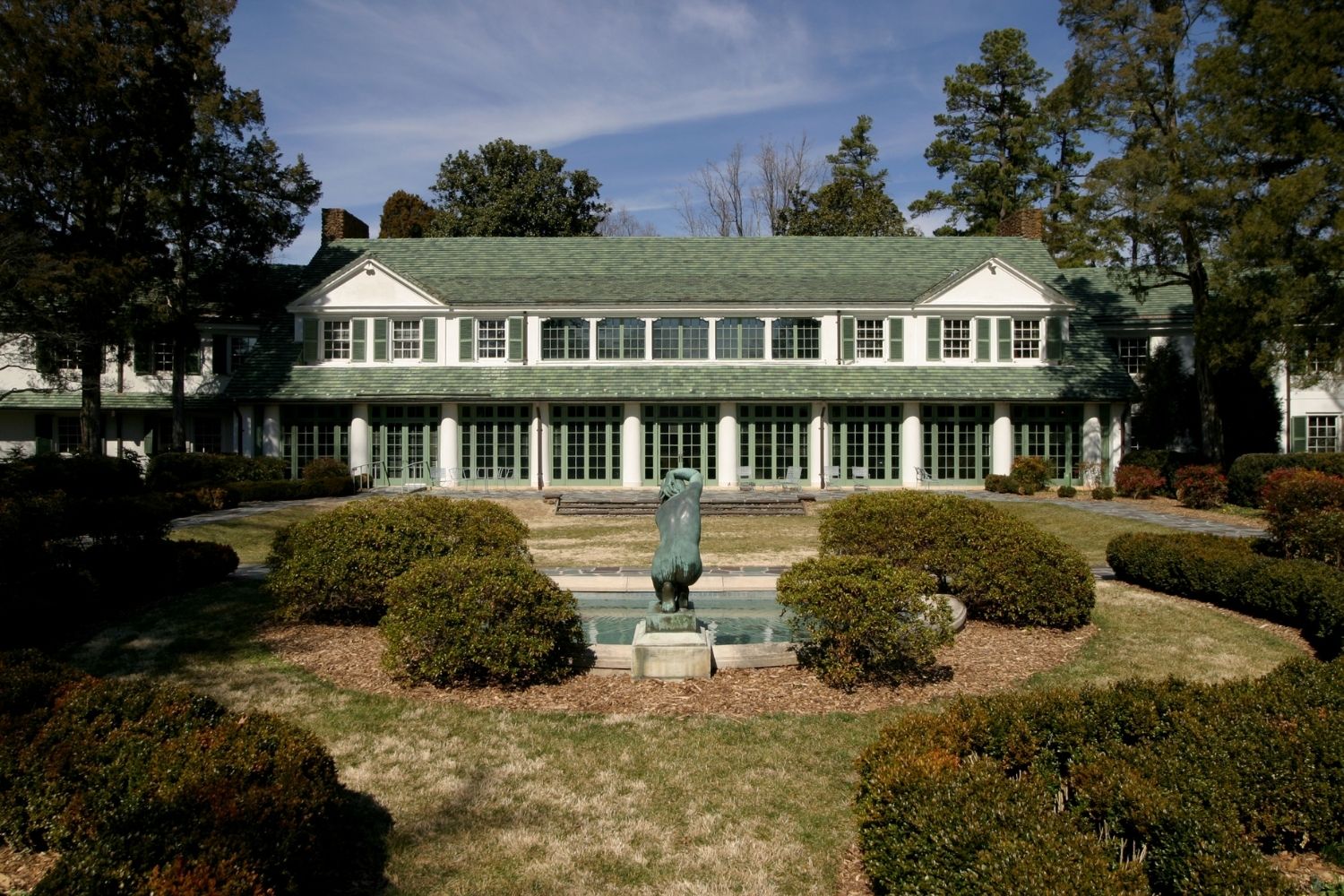 Reynolda House is a unique Museum of American Art. It offers the chance to explore an expansive glamorous estate that reflects the cultural lifestyle of the wealthy in the 1920s. It was initially owned and inhabited by tobacco bigwig R.J Reynolds who helped to found the town. It's 1,067 acres and boasts the foremost art collection from American eras over 300 years.
Rooms throughout the grandiose home feature dazzling decor featuring a bowling alley, an indoor pool, and a life-sized dollhouse. There are elaborate and ornate gardens, perfectly manicured for an idyllic mosey.
---
shop on Trade Street
The dream street in Winston-Salem to shop until you drop. Chock full of charming boutiques and specialty storefronts. Several cafes and snack shops are great for a quick refuel, such as Lavender and Honey's delightful destination.
It's the downtown heart and soul of the city. After you finish there, pop into The Snob Shop (Burke Street) and Kindred Spirits (Trade Street(=) for artisan and vintage gems.
---
Historic Bethabara Park
Bethabara Park is a Moravian settlement that started in 1753 before the community ultimately moved over to Old Salem. It's 183 acres and is a modern-day wildlife preserve.
Restored buildings, such as the Bethabara Moravian Church, live up to their former glory and charm. It is also a hotspot for bird watching, so keep your eyes peeled for beautiful native species. The trails that traverse the grounds make for a lovely day of wandering.
---
step into the past at Mast General Store
Get your fill of local flavor at Mast General Store which is one of the best things to do in Winston Salem that doesn't take too long is to visit this gem. This 19th-century general store is a one-of-a-kind attraction in Camel City.
It maintains its original charm from decades ago and is a must-visit for that good old Southern spirit. As is traditional, they still sell just a little bit of everything, from outdoor gear to local gourmet grits to handcrafted creams and lotions.
It's famous for its diverse selection of old-time candy choices, sure to bring a childlike joy to your heart and mouth.
---
relax at Quarry Park
A nature-filled respite from the city, this park offers some of the best panoramas overlooking the skyline. The old quarry after its name is now a rocky pool full of sparkling clear blue waters. It was functional from the 1920s to the 1970s.
You can walk out on the pier, extending above it for a spectacular view and serene experience. There are plenty of well-kept paths for a relaxing, scenic walk as well.
---
walk the Art Trail
Winston-Salem is home to the most kitschy and fabulous art-based inventions called the Art-o-mat. It uses old cigarette machines and turns them into art vending machines. The art is priced fairly and is always a fun surprise for local talent. There are only 100 machines globally and several to discover around Winston Salem.
Check out Artivity on the Green in the downtown Arts District for fun and modern outdoor sculptural works. There are masterful and whimsical murals adorning many of the walls in the area, creating a bright and vibrant city landscape. Find as many as you can and choose your favorite.
---
snap a photo of the Shell Station
It is the last standing Shell Oil Clamshell in the country. It is a quirky relic from the 1930s, and it serves as a monument to its era filled with fun and funky memorabilia. There were seven around town as part of an art deco advertisement attempt.
It's a phenomenally preserved piece of Camel City culture and the perfect Insta-worthy photo op for your feed. The Shell Oil Clamshell is one of the best secret things to do in Winston-Salem.
---
check out The Coffee Pot
A beloved landmark in Winston-Salem, no trip is complete without stopping at the Coffee Pot. Built in 1858, it's one of the oldest sights to see in the city. It's over seven feet tall, making it hard to miss and very mysterious. It's become a recognizable symbol of the area.
It was an attention-grabbing campaign for a local tin shop. It can hold up to 740 gallons of heavenly java. It's been the subject of many local folklore and legends. Ask around to hear all the current cult classic theories. After, make sure to crave your thirst at one of the best Winston Salem coffee shops.
---
Hit Up the Many Breweries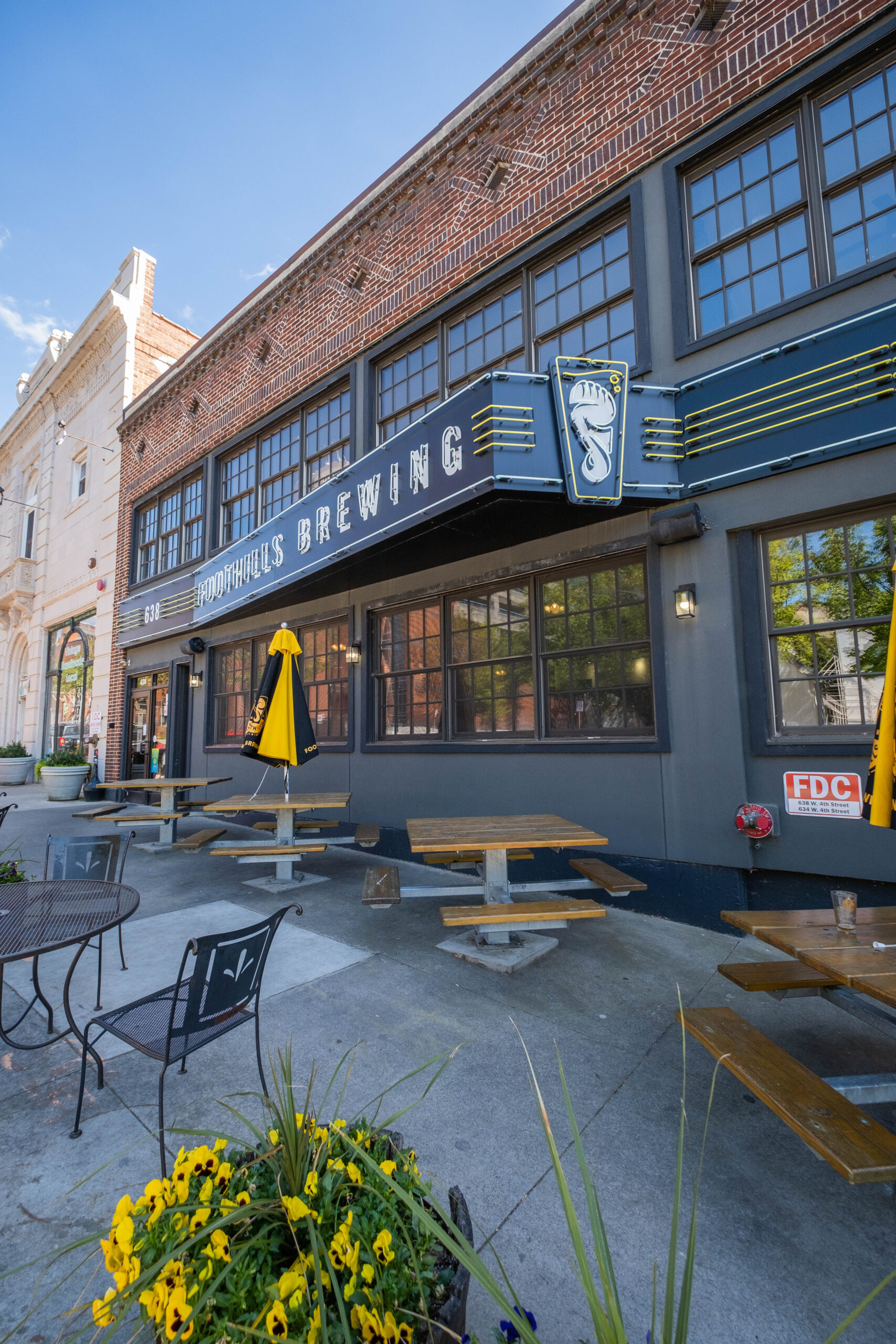 One of the best things to do in Winston Salem is to enjoy a beer a two! There are a plethora of microbreweries in the city. Foothills Brewing is a favorite amongst locals and visitors alike and is considered one of the best breweries in North Carolina. They've made a name for themselves in the Carolinas by making high-quality craft beverages fermented and brewed to perfection.
They produce large volumes in their primary facility, including their flagship Hoppyum IPA. Incendiary Brewing is a unique industrial haven set in an old power plant. They have a variety of drafts for every desire, from Vienna Amber Lager to Milkshake New England IPA to Honey Blonde Ale.
Best Breweries in Winston Salem, NC for a craft beer
---
Enjoy All the Delicious Restaurants
Sweet Potatoes is a soul food sanctuary that is a staple of the culinary scene in the city. A stop into this quaint country space is a highly recommended meal. Start with the Fried Green Tomato and Okra Basket and chow down on the Slap Yo Mama Ribs.
Mozelle's offers a more upscale take on similar Southern comforts. They put up refined plates such as Gourmet Meatloaf and Tomato Pie in a bright and airy setting.
If you're in the mood for a sweet make sure to check out Bobby Boy Bakeshop, it's one of the best breakfast and backshops in Winston Salem.
The Best Winston Salem Restaurants
---
Southeastern Center for Contemporary Art
The SECCA gallery features multimedia works from all over the world. They are constantly rotating in the newest and most exciting pieces with no permanent collections for your enjoyment. An immersive surprise always awaits at SECCA.
SECCA features dance, music, visuals, and education for a diverse set of perspectives. They operate as the community's cultural hub and connect the area with cutting-edge contemporary works.
---
hike in Hanging Rock State Park
Hanging Rock State Park is one of the best state parks in North Carolina! There are 9,000 acres of natural wonderland near the city full of diverse terrains. It's one of the most fun things to do in Winston Salem (though it's a 40-minute drive from the city).
There are 20 miles of trails traversing steep climbs to stunning views, flowing streams and waterfalls, Dan River for paddling, and a sparkling lake for swimming and canoeing. There are opportunities to rock climb or mountain bike within the grounds. It is one of the best things to do in Winston-Salem for outdoor activity enthusiasts.
7 Best State Parks in North Carolina to Visit
---
have a drink at Broad Branch Distillery
Set in a former tobacco warehouse in the Arts District, a visit to Broad Branch is a fun and indulgent experience and one of the best things to do in Winston Salem.
The distillery is grain to glass, focusing on old-world artisanal techniques of the area. You can sneak a peek at their technical and thoughtful process behind the scenes and treat yourself to a tasting as well.
They create a variety of delicious whiskeys and rums using fresh and local ingredients. The Sungazer Tropical Transcendence Rum is a revelation, along with the Smashing Violet NC Infusion Whiskey.
---
enjoy a getaway at Graylyn Estate
Graylyn is one of the largest private homes in the whole state. Visitors can enjoy a romantic weekend in North Carolina in this private estate. Mr. and Mrs. Bowman Gray built it in the 1930s. It's currently an opulent hotel offering the most refined luxury in town. They host many events, including a tour of the estate and tastings of their house wines.
It's in a Norman Revival style on 85 acres of vast and verdant grounds. Each room is extraordinary, with its unique decor for the ultimate individualized experience.
---
drink wine at Yadkin Valley Wineries
This fantastic NC winery just west of Winston-Salem serves many varietals. There are over 40 verdant vineyards within this rich million-acre land area. Yadkin Wineries is an idyllic day trip from the city as they are very close.
The wineries serve everything from the classic Carolina muscadine wines to the traditional European vitis vinifera. There are small batch producers and expansive enterprises with charming country tasting rooms and sweeping views overlooking the fields of vineyards.
---
Day Trip to Mount Airy
Mount Airy has all of the Southern small-town charm and hospitality imaginable. Known as the home of Andy Griffith, it inspired the fictional town of Mayberry on his hit 1960s TV series.
It feels like a step back in time and a step into the show in many ways, celebrating their claim to fame through museums, tours, and storefronts. It's a kitschy experience that is one-of-a-kind.
16 Best Things to Do in Mount Airy
---
Museum of Early Southern Decorative Arts
MESDA, known more formally as the Frank L. Horton Museum Center, this space celebrates and educates on the decorative arts of the area. The building was once a grocery store and renovated to house its exciting exhibits and collections.
It's home to one of the foremost research centers on the subject. It focuses on the preservation and interpretation of materials across cultures within the heritage of the American South, spanning seven states and four centuries.
---
Relax on Salem Lake
Often called the hidden diamond of Winston-Salem, you'd never know this oasis was tucked away right in the heart of the city. Salem Lake Trail circumnavigates the sparkling body of water for a delightful seven-mile hike with a constant view.
It is a fantastic lake in North Carolina to visit. Pier fishing is a popular pastime here; try your hand at angling or watch for the catch of the day. The paths are easy to walk, and there are plenty of boating opportunities out on the water as well.
---
Take the kids to Kaleideum
The Kaleideum is a family-friendly place with plenty of fun for everyone. The downtown branch was previously the Children's Museum of Winston-Salem, and the north branch was previously SciWorks.
They both host many interactive STEM-based exhibits perfect for science enthusiasts and explorers of any age. Head here to enjoy the planetarium or the famous Krispy Kreme Doughnut Factory, which children absolutely love, as you can imagine!
---
explore Korner's Folly
Korner's Folly is an impressive 22-room brick mansion open to the public for tours. The inside is vastly more exciting than the outside. An interior designer built it to showcase home decor options to his clients.
The result is a kooky and unexpected array of features such as 15 different fireplaces, eight kinds of brick, trap doors, decorative murals, and ceiling heights which vary considerably. They also host events such as scavenger hunts around the home.
---
pick up a book at Bookmarks
This literary art nonprofit is a unique community purveyor more than just a bookstore. Bookmarks believe in books with a purpose, actively engaging patrons in reading to educate, challenge, and inspire.
Find any book you can think of here, and feel great about supporting a worthy cause. Bookmark holds many events that spotlight authors in different formats, such as Moveable Feast or Parapalooza. They also host the most significant annual book fair in the Carolinas.
---
Fun Things to Do in Winston Salem Map
---
Where to Stay in Winston Salem?
20 Best Hotels in Winston-Salem
---
Best Restaurants in Winston Salem
Ryan's Restaurant: For fine dining and fantastic meat cuts and seafood.
Cugino Forno: Wood fired pizza that is hard to beat!
The Porch Kitchen and Cantina: Tex Mex Restaurant that is perfect for lunch!
20 Best Hotels in Winston Salem
---
Plan For Your Trip to the South!
---
TRAVEL MORE OF NORTH CAROLINA
We hope this guide of the best things to do in Winston Salem helped you find the perfect place to stay. For more of our travel guides around North Carolina check out the articles below.