Post Summary: A round up of amazing things to do in North Carolina
There's no place that holds a greater place in my heart than my home state of North Carolina. It's a state that has plenty of fantastic landscapes, BBQ, wild beaches, historic landmarks, and a heavy dose of southern hospitality.
It shouldn't be much of a surprise that there a dizzying amount of things to do in North Carolina. It's enough to entertain anyone for a lifetime! Read on to learn a bit more about the Tarheel state and why it has attracted visitors throughout the years.
---
Things To Do in North Carolina
---
Make it to Roanoke Island
At the very edge of the State lies Roanoke Island, a small community only accessible by ferry ride. The island has kept miles of land away from human development, leaving nothing but a thin strip of untouched coast. Its unique setup allows you to catch the sunrise on the East Coast and sunset over the bay on the island's Westside.
The island is home to a tourist experience unlike any other spot on the North Carolina Coast, as here you will find more golf carts than cars lining the streets. Everything the island has to offer, including the ocean, is within an easy trip. The island is a frequent target of hurricanes, and its resilient locals have persevered to provide a unique tourism experience.
---
Roam across the Blue Ridge Parkway
Give yourself a private tour across one of America's oldest mountain ranges when you drive through the Blue Ridge Parkway, a scenic route that starts in Virginia and winds through the Blue Ridge Mountains. With mountain top stops and sights abound, this drive is a highlight of the high country.
For the whole experience, wait until the fall to make your journey. The Autumn months bring waves of changes to the mountains as the tree leaves shift through various colors before falling. Fall drives through the area create miles of kaleidoscopic wonders for the whole family. Many consider it America's best drive and there is little reason to wonder why it's an excellent thing to do in North Carolina.
---
Paddle Down the Nantahala River
The Nantahala river worms its way through mountain ranges between North Carolina and Tennessee. Guided trips take adventurers through class I-III rapids, fly-fishers rejoice, and the Appalachian Trail cuts through the heart of the river.
The river is surrounded by miles of unkempt wilderness, with nothing but a two-lane road by its side. A weekend spent on the water here is an excellent choice for any outdoor adventure enthusiasts. Guided rafting trips depart from all parts of the river to ensure a ride for all levels.
---
Have a Beer in Asheville
The city of Asheville capitalized on the craft beer boom, establishing itself as an epicenter of locally brewed ales. With 17 breweries per 50,000 people, you'll be hard-pressed to avoid happy hour in this town.
They didn't stop there, rounding out the offering with a thriving food and nightlife scene. Add all that to its location, right on the edge of the State's best mountain ranges, and you'll find a perfect home base for your trip to the area.
---
Conquer the Profile Trail
No day hike is more iconic to the area than the Profile Trail. Experienced hikers prepared to scramble up rope ladders and cross roaring rivers will find 360-degree mountain views atop Calloway peak, the highest viewpoint in the Blue Ridge Mountains.
The trail starts gently, wandering through wildflowers next to the Watauga River, before getting steep, as hikers climb over a kilometer in elevation as they climb their way to the top. The hike is often icy, and high winds are a common occurrence, but braving the elements will reward you with the best views around.
---
Find the Edge at Cape Hatteras
A visit to the Outer Bank is easily one of the best things to do in North Carolina. The Cape Hatteras National Seashore is home to some of the United States' earliest history. Its preservation has allowed the Cape to remain an isolated, tranquil area with natural wonders powerful enough to break boats as well as hearts.
Its location at the Easternmost edge of the Outer banks established the Cape Hatteras Lighthouse as one of the first welcome sightings of land by ships traversing the Atlantic. The iconic lighthouse still stands at the Seashore's edge and is a focal point for surfers and sailors alike.
---
Visit the Home of Nina Simone
A soul Icon who has maintained her relevance through modern music, Nina Simone's history isn't like most other pop sensations. Simone developed her career alongside raising awareness of human rights issues. She made her first public protest at 11 years old, refusing to play piano until her parents were allowed seats alongside the white audience.
Nina Simone's music has empowered those fighting for liberty for decades, and the current era's most famous musicians have sampled her works. You can head to her childhood home to see how her passions began.
---
Fly to the moon at the Museum of Life and Science
Boasting an impressive combination of the past, present, and future, this Durham Museum houses a replica of NASA's spacecraft in its unique aerospace exhibit. Wandering the grounds for a day takes visitors through a butterfly garden, science and history musings, and other natural wonders.
If you're in a hurry, you can climb aboard an old-time railway to get a good look across the grounds. The museum has summer camps and rotating exhibits to keep the family coming back for more.
---
Stop for BBQ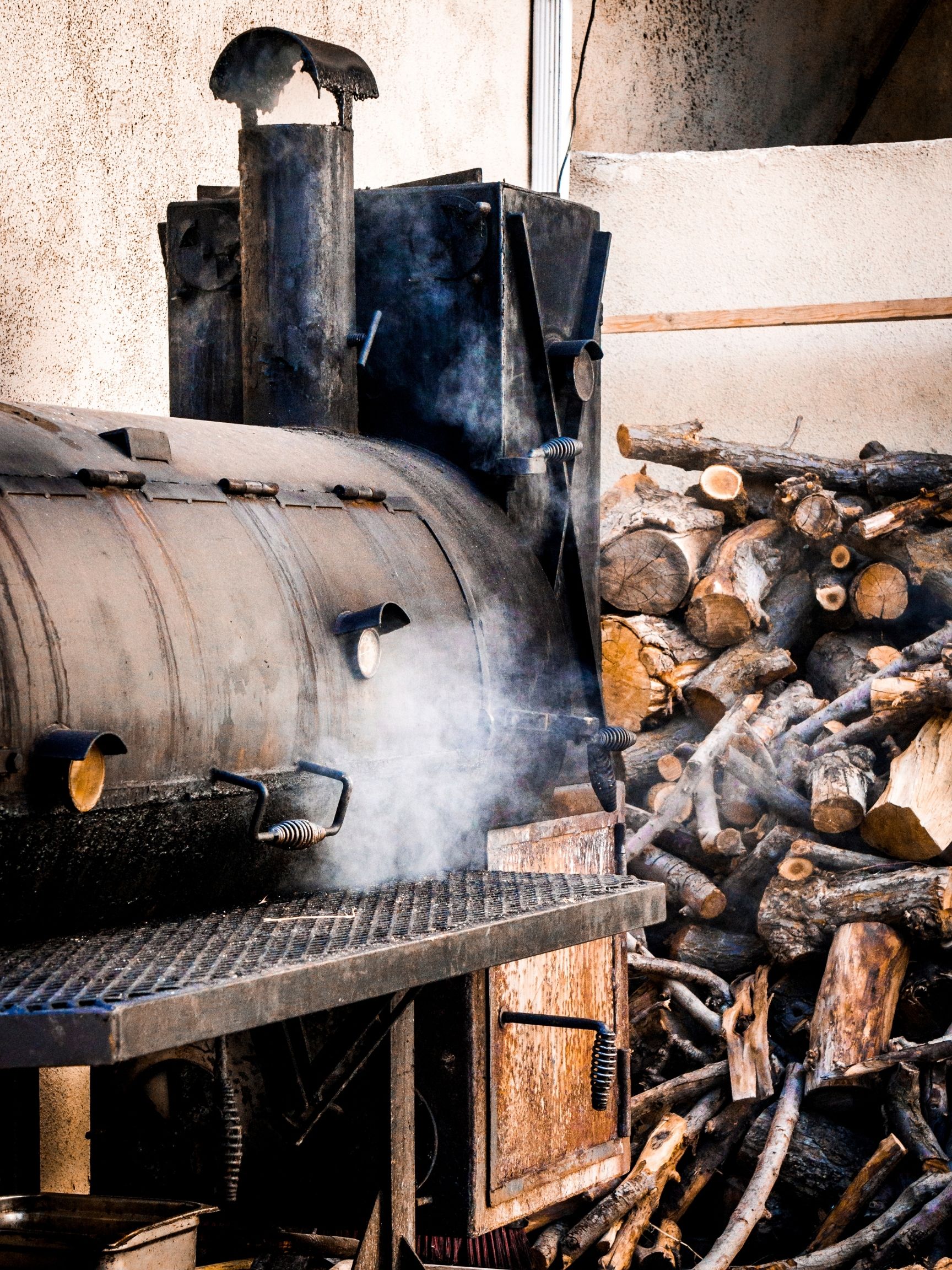 North Carolina prides itself on its pulled pork BBQ. Pork shoulder or butt roasts are slow-cooked on a smoker for hours or days before they find their way to your plate. Pair your BBQ with coleslaw and hushpuppies for an authentic experience. Then top that melt in your mouth meat with a vinegar-based sauced that may or may not include tomato paste — it's a regional thing.
What makes North Carolina's BBQ stand out is the area's use of a vinegar-based BBQ sauce. Most locals will wince at the sight of ketchup on a pulled pork sandwich. Try to seek out shacks and hole-in-the-wall offerings for the best regional favorites.
I have family in Lexington so I grew up on Lexington BBQ. The local institution is considered to serve some of the best BBQ in the state. However, if you hope to get the best BBQ in North Carolina you'll need to sample a bunch yourself. In case anyone's wondering my go-to sides have always been mac & cheese and fried okra.
---
Make it to Coon Dog Day
What began as a celebration of dogs bred to locate raccoons hiding in trees has blossomed into an old-fashioned celebration of Western North Carolina's unique culture. Every dog has its day, and this unique festival seeks to make sure of that.
Festive coonhounds descend on Saluda at the start of each July to compete and enjoy. There is plenty of local artwork to be found and enticing food to chow down. No raccoons were harmed in the making of the festival.
---
Stop and Smell the Roses at Duke Botanical Gardens
Duke Gardens is a living history book of the area's flora and fauna. The sprawling community of flowers, trees, and lush greens has become a famous wedding venue and picture grounds that the neighboring university painstakingly keeps.
With plenty of pathways to explore and new species to learn about, visitors can spend the day wandering amongst the plants. Guided tours take you through the area's main features and give you an up-close look at the exciting ecosystems developed across 55 acres.
---
Set your Clock to Bo' Time
North Carolina takes eight hours to drive across, meaning at some point, you'll have to stop and grab lunch. No stop would better suit your trip through the area than Bojangles, a Fast-Food chain iconic to the Tarheel State.
Bojangles does simple Cajun fried chicken and biscuits, a dish taken quite seriously in North Carolina. You'll find chicken and biscuit dishes in every town you stop through, none more famous than this rendition. As a kid, you'd be hard-pressed to find a meal I was more excited about than a Chicken Supremes combo.
---
The U.S. National Whitewater Center
While there are plenty of rivers to traverse in the State, the U.S. National Whitewater Center provides a whole host of other outdoor activities. It includes human-made whitewater courses for all levels. This level of control makes the location a perfect stop for your first whitewater rafting adventure.
The fun doesn't stay in the water, as the center also provides miles of hiking and biking trails along with gym-style rock climbing. Outdoor music and events frequent the center in the summer months to ensure there's always something new to see.
---
Wander through the Biltmore Estate
Feel how the upper class lived in a lavish mansion and grounds built by one of the wealthiest early Americans, George Vanderbilt, who commissioned a 250-room estate across 3,200 Hectares of property. The estate is an egregious example of wealth made by early railroad pioneers that is now a highlight of the Carolinas.
The Biltmore Estate has been excellently preserved by the Vanderbilt family, who still own the property. As many as 50 servants oversaw groundskeeping and meal prep at the property, which also found room for a winery. Today's visitors have unparalleled access to the house and grounds.
---
Feel a Rush at Sliding Rock
A natural waterpark has been carved into this rock formation by the downhill flow of Looking Glass Creek. Visitors line up to slide 60 feet down chilly waters through this all-natural spectacle.
The Rock is close to several other impressive waterfalls and hike locations, and a deep swimming hole sits at the bottom of the slide. The rock is less than a mile's hike from a nearby parking lot to ensure everyone can get their share of the fun.
---
Eat Something Fried at the State Fair
Every October, chefs, and farmers unveil a year's worth of innovations at the North Carolina State Fair. Visitors flock to Raleigh for carnival rides and games, as well as glimpse some of the most giant pumpkins and pigs of the year.
Unlike no others, this fair's food scene is filled with traditional southern vendors fighting to push the fried food curve to the next level. It's not uncommon to find a deep-fried Krispy Kreme Donut hamburger, followed up with fried ice cream for dessert.
---
Let off some Steam on the Smoky Mountain Railroad
This old-fashioned steam-powered locomotion drives through some of the most scenic and remote areas of the Great Smoky Mountain National Park. Various every-day and unique event train lines wind their way over rivers and through dynamite-blasted tunnels.
The train gives everyone a window seat to find the area's plant and tree species and see untouched bits of natural rock formations carved out by glaciers that are millions of years old. Food and drinks are served onboard, allowing travelers a whole day to sit back, relax, and enjoy the views.
---
Be First in Flight in Kitty Hawk
The first-ever air travel took place at Kitty Hawk, a dune-smattered beach town on the Outer Banks of North Carolina. Wilbur and Orville Wright chose the area for its frequent high winds and soft sandbanks and successfully took flight here in 1903.
A national monument exists where the pilots first found take-off, and the environmental factors that made the area perfect for air travel still occur. Unique dunes and flat spaces are perfect for a weekend of exploration.
---
Catch Dinner at Jennette's Pier
A common sight at North Carolina's various beach towns is a centrally located pier. One of the original attempts was in Nags Head, where Jeanette's Pier appealed to anglers from across the country. The success of this pier inspired an entire area of development.
It is now known as a fishing destination and houses an education center run by North Carolina Aquariums as seeks to teach visitors about the coastal history of the area and conservation. The pier has withstood decades of winter storms and hurricanes to give visitors an up-close view of where the ocean meets the earth.
---
Grab a Cup of Coffee in Carrboro
Carrboro has grown up quite a lot in recent decades, but the quirky town still holds on to its original alternative charm. Tiny music venues in the city attract national acts, and downtown coffee spots stop at nothing to perfect your cup of joe.
Head to Weaver Street market to find art courses, tie-dye lessons, and hula hoops to work off your coffee buzz.
---
Summit Mount Mitchell
The highest mountain east of the Rockies is a day hiker and mountain biker's dream. Views astound along heartbreak ridge and satisfy walkers after an arduous switchback trek. The peak sits at 7,000 feet and provides views of all surrounding mountains.
If summiting isn't on your bucket list, the mountain still has plenty of trails and waterfalls to offer, all while being a short trip from Asheville. The mountain is protected and the facilities are maintained by NC State Parks.
---
Swab the Deck of Battleship North Carolina
A retired WWII-era battleship is now open for public perusal. The battleship took over four years to build before heading to the Pacific Ocean to do its part. The ship survived torpedo hits and air raids and now acts as a museum in Wilmington.
When the ship headed for its final rest, it required the pull of nine various tugboats to make it to its final destination. Visitors can now wander throughout its hallways and imagine what it was like for soldiers stationed aboard the vessel.