Atlantic Beach has always been a popular hotspot for gorgeous getaways. It's a beautiful barrier island set along North Carolina's scenic Crystal Coast. If you're planning a visit don't worry, as there are plenty of things to do in Atlantic Beach.
It encompasses 85 miles of pristine shoreline in what is sometimes referred to as the Southern Outer Banks. On one side are the warm salty waters of the sea, and on the other is the calm clear expanse of the Bogue Sound. 
Atlantic Beach is known mainly for its wide sandy beaches and fun, kitschy atmosphere. It's a tiny NC beach town with a big personality. There are endless options for entertainment here to stay busy and a plethora of places for picturesque relaxing.
This barrier island boasts an array of outdoor adventures awaiting everyone for days full of fun in the sun. If you're planning a visit, keep reading for the best things to do in Atlantic Beach, NC. 
---
Where is Atlantic Beach?
Atlantic Beach is a town located on the coast of North Carolina on the eastern end of Bogue Banks. This barrier island is bordered by the Atlantic Ocean on one side and Bogue Sound on the other.
The town is part of Carteret County and is approximately 160 miles southeast of Raleigh, the state capital. Making it a fun day trip from Raleigh if you can't spend a few tranquil nights here.
---
Best Things to Do in Atlantic Beach, NC
---
Enjoy The Beach
First and foremost, hitting the beach at Atlantic Beach is a given, and one of our favorite ways to spend some time in town. The shores stretch for miles offering several public access points. Picnic Street Park, Les and Sally Moore, Tom Doe Memorial, and Fort Macon State Park provide beautiful places to soak up the surf, sun, and sand and offer some of the best beaches in North Carolina.  
The Circle is the most common, and convenient, located right across from the Causeway. It also has some amazing facilities, including spacious parking, picnic tables, restrooms, swings, volleyball courts, and lifeguards.
Go for a swim or soak up some rays – either way, lounging on the sandy shores here is a must. 
---
Fort Macon State Park
Fort Macon has actually been deemed the most visited state park in the entire state, and it's easy to see why. It's such a cool way to explore some of the rich history of the state in a scenic setting. It's 389 acres surrounded by stunning beach fronts and one of the best things to do in Atlantic Beach!
The impressive and eponymous Civil War fort has been beautifully restored and was originally built to defend the area against pirate attacks. It offers a unique peek into the past of this part of the Carolina coast.
They host plenty of events as well, including Civil War reenactments, so be sure to check the seasonal schedule. 
---
Walk the Atlantic Beach Boardwalk
Another one of our favorite things to do in Atlantic Beach is walk the boardwalk. The Atlantic Beach Boardwalk is such a highlight of the area and is always a fun and vibrant scene, with plenty to explore.
The charming stretch of street feels like the main drag of the town. It stretches along the breathtaking coastline and is lined with adorable shops and eateries. 
There are also many benches to enjoy a rest and take in all the sights. We love to people watch here or go for a relaxing stroll. No trip to Atlantic Beach is complete without a visit to this bustling and beautiful boardwalk.
---
Oceanana Pier
Oceanana Pier is the place to be for fishing in Atlantic Beach. It's actually the only fishing pier in town but is also one of the best along the entire Crystal Coast. The panoramas from the pier make it a stunning way to spend some time just strolling along the quaint wooden structure that stretches about 1,000 feet out over the Atlantic.
In the warmer months, you can expect to catch or watch some anglers reel in, flounder, croakers, and pompano. The colder season of the year brings out the black and red drum. All the equipment you could need is available to rent right on site.
The Pier House Restaurant is a favorite fixture of the pier, serving up fresh seafood and tasty American meals at any time of day. We always try to catch the sunset here as well.
---
Hope Pole Creek Nature Preserve
Atlantic Beach has some surprising and stunning wilderness to explore. Hope Pole Creek Nature Reserve is a mile-long loop trail that traverses an enchanting maritime forest. Here Hope Pole Creek meets the Bogue Sound and offers beautiful vistas of both salt marsh and estuary.
Much of it is shaded, so it can be a relaxing respite from the strong sun of the shores, but be sure to bring bug spray.
As a protected heritage site, the ecosystem here is teeming with native flora and fauna to spot. Keep your eyes out for a diverse range of bird species here. The path itself is partly paved with sections of boardwalk and dirt as well, making for an easy trek for any skill level. It's a lovely way to embrace the natural landscape of the North Carolina coast.
---
North Carolina Aquarium
Set in Pine Knoll Shores, just a five-minute drive away, the North Carolina Aquarium is an amazing attraction for learning about the fascinating marine life in the area. They're involved with some impressive conservation work and help to educate visitors on important environmental impacts.
The Living Shipwreck exhibit is astounding with an ocean tank that's over 300,000 gallons and has a WWII submarine replica inside. The displays are engaging and interactive, including a stingray touch tank and an exhibit on following a day in the life of a sea turtle.
We especially love to watch the otters play and get up close with the sharks. It's a great, rainy day activity, but keep in mind that it can get quite crowded on the weekends.
Address: 1 Roosevelt Blvd, Pine Knoll Shores
Hours: Monday – Sunday, 9:00- 5:00 pm
---
Enjoy the Beach Restaurants
There are some fantastic restaurants around Atlantic Beach! Amos Mosquitos specializes in modern American seafood fares with a distinctly Southern flair. If the eats aren't enticing enough, the view sure is. It's set on the Bogue Sound and offers an idyllic patio out on the sparkling waters. Everything is fresh and seasonal, with comfort food classics like meatloaf and elegant plates such as the Sesame Seared Tuna.
Bahia Beach House and Surf Bar is a favorite of locals and visitors alike. It's set in the second oldest house in the Bogue Banks and offers a casual yet sophisticated atmosphere right at the Circle of Atlantic Beach. The Crab Croquettes, Oysters Oaxacafeller, and the Chili Dusted Shrimp and Grits all come highly recommended here.
---
Get Out on the Water
It's so easy to get out on the water and have some active fun at Atlantic Beach. You can rent any equipment from a number of outfits on the beach, such as for snorkeling and surfing. T
he Crystal Coast is also home to one of the highest number of deep-sea shipwrecks to see in the country. Explore the undersea treasures of the area by scuba diving down deep. 
There are paddle trails around town for everyone from beginners to advanced levels, in either a kayak or on a board. Jet skis are super popular out on the sea here also, and you can even do a guided tour on one. AB Watersport is a popular pick that has everything you may need for some water sport fun and can even help plan the perfect itinerary.
---
Go Boating
The Crystal Coast has all kinds of boating adventures to partake in and you can find many types of charters available. Book a sports fishing trip out on one of the finest seaworthy vessels in North Carolina and enjoy all the natural waterway wonders of the area by boat, including creeks and marshes. 
There are several marinas to set off from as well, such as Sea Water Marina, Anchorage Marina, and Fort Macon Marina. Top Shelf Sports Fishing, Atlantic Beach Boat Rentals, and Capt. Stacy Fishing Center are all great spots for a first step into any sailing endeavor. 
Book a Fishing Charter!
---
Mini Golf
Atlantic Beach Town Park is a one-stop entertainment shop for family-friendly fun. It includes one of the largest skateparks in the state, a refreshing splash pad, a playground, and a classic putt-putt course. They host summer events like outdoor movie nights and concerts. It's a verdant space and a great way to soak up some sun off of the sandy shores.
Lost Treasure Golf and Raceway is just a short journey from the center of Atlantic Beach and offers an elaborate and magical course for some serious putting fun. There are two 18 hole courses to try.
Both take you on a true exploration following Professor Hacker in search of diamonds and gold in the mythical Fogclift Islands. They have bumper boats, golf carts, and an arcade as well.
---
Enjoy the Breweries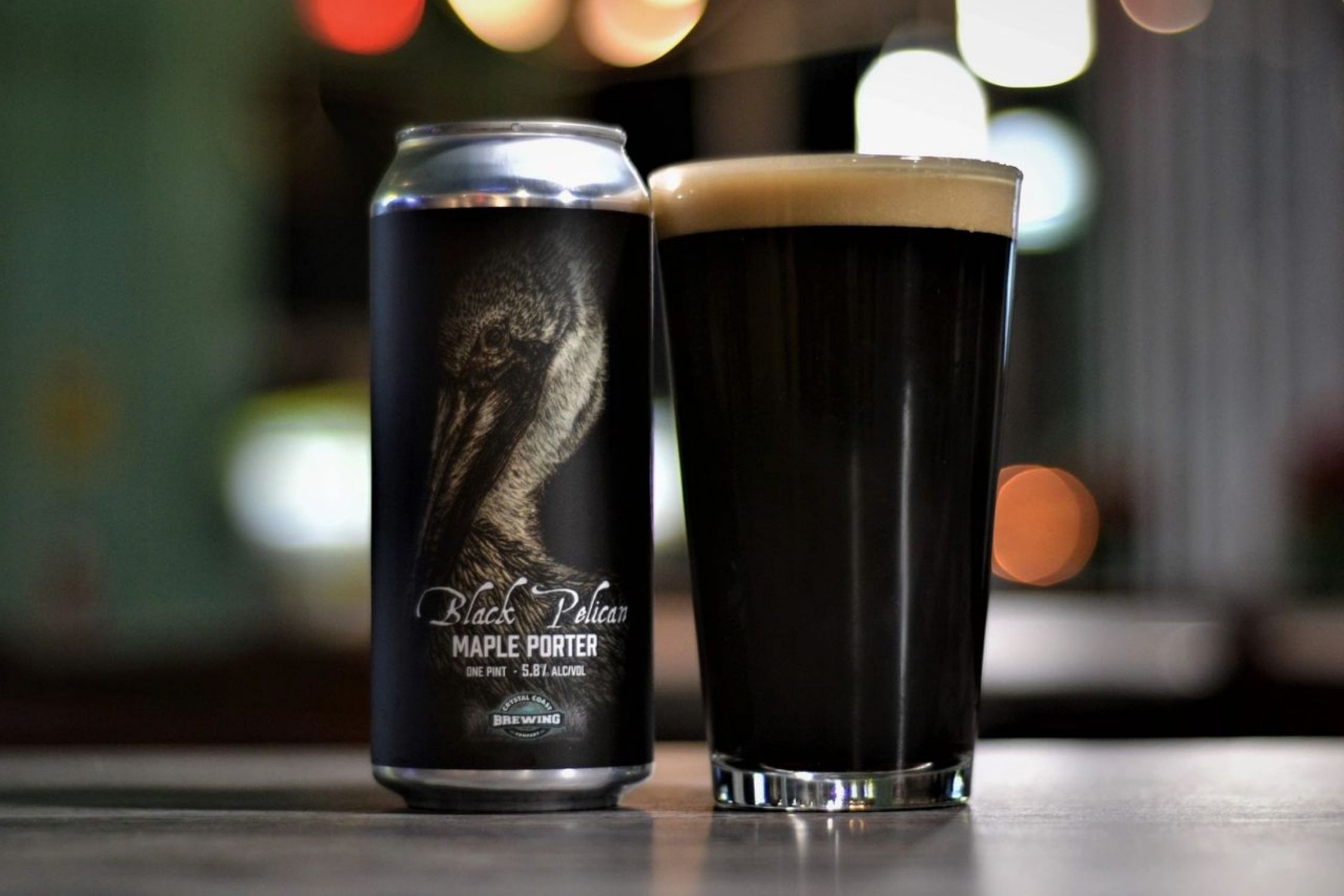 Crystal Coast Brewing Company is a family-owned operation in Atlantic Beach crafting some of the most delicious drafts around. They use all local ingredients and have a total of 17 different taps to try. We love ordering a flight here so we can taste test a bit of everything.
It's a spacious setting, both indoor and outdoor with a fun game space that includes ping pong, shuffleboard, and corn hole, all the best ones to play with a pint in hand. Their famous flagships include the Crystal Coast IPA, Atlantic Beach Blonde, and the Black Pelican Maple Porter.
The seasonal fruited sours, such as the Salty Wind Gose with Key Lime and Tangerine, always steal the show for us.
---
Day Trip to Beaufort
Beautiful Beaufort is a beloved fixture of the Crystal Coast, and right next door to Atlantic Beach. It's known for its historic architecture and atmosphere. It has an old-world charm and offers a sweet slice of Southern life.
Walking Front Street is one of the best things to do in Beaufort. It's a picturesque hotspot for perusing local goods in beachy boutiques and finding fresh seafood with a side of salty breeze. 
The North Carolina Maritime Museum is set here and is the best place to learn about the nautical heritage of the coast. It's famously known for being the town that inspired the romantic work A Walk to Remember. Beaufort is certainly a whimsical wonder by the sea and the perfect day trip from Atlantic Beach.
---
Rachel Carson Reserve
Hop on a private boat or passenger ferry and head out to see the wild wilderness of the Rachel Carson Coastal Estuarine Reserve. It's an expansive site, so be sure to leave the whole day open for exploration. The main draw here is the herd of wild horses.
They were originally brought over in the 1940s and today roam free on the scenic shores. It's a protected home to a thriving ecosystem of many other native species in a diverse range of habitats and terrains.
Keep your eyes out for cute critters here, like river otters and marsh rabbits as well as over 200 types of birds.
---
Shop Local
Atlantic Beach is chock full of cute local shops for browsing and buying and one of the best things to do in Atlantic Beach is go shopping. Beach Book Mart has a great selection in stock to peruse and pick your next best title to read out on the soft white sands. They've been around for decades and always have something for everyone. Island Trades is a favorite for finding that perfect souvenir to remember your time in town. 
Betty Bs at the Beach offers an eclectic collection of antiques that are super fun to scour through looking for vintage gems. The Gatorburg and the Posh Pelican are two trendy boutiques specializing in fashionable women's clothing and accessories. 
---
Visit the Art Gallery
The Path Art Gallery is a seasonal spot that specializes in stunning pieces of art in many different mediums. They offer acrylic, metal, wood, and mixed media works in all kinds of styles from abstract to impressionist. They show the artwork of both local and national artists. 
---
Cape Lookout National Seashore
Often called the crown jewel of the Crystal Coast, Cape Lookout National Seashore is a 56 mile stretch of spectacular southern seaside. It was established in 1966, and as a less developed coastline, there's plenty of opportunity for some rugged and real exploration of the natural landscape. It's less frequented, making it a great escape from the crowds of Atlantic Beach.
Its beauty is awe-inspiring, an idyllic oasis for shelling, fishing, and birding. The Cape Lookout Lighthouse is one of the best NC lighthouses, and here as well. The strong black and white structure makes for some iconic waterfront photos from afar!
There are several beach campsites along the undeveloped shores as well. A perfect way to savor the sea, sand, sunrises, sunsets, and stars.
---
Best Things to Do in Atlantic Beach, NC Map
Plan For Your Trip to the South!