Edisto Beach is a popular beach getaway in South Carolina. Located in Colleton County between Hilton Head and Charleston, where the Edisto River is found, it's known for being a family-oriented beach with stunning sunsets, crystalline waters, and numerous local attractions.
If you're having trouble with what to do when your feet touch Edisto's fine white sand and take a whiff of that pleasant island air, here are the best things to do in Edisto Beach.
---
Best Things to Do in Edisto Beach
---
1. Take a tour of your liking at The Marina.
One of the best things to do in Edisto Beach is head to the Marina. The Marina at Edisto offers a myriad tours aboard sturdy, safe boats. You can opt to go for a dolphin tour under the care of The Marina's Captains, who are all knowledgeable of the island's history, wildlife, and waterways. The kids love peering through the waters where these friendly creatures usually swim and hang around. 
Along the tour, savor the exceptional views of the Edisto Beach – highlighted by the gentle rays of the sun and the serene ocean breeze.
If you want a romantic getaway with your significant other, book a sunset or booze cruise and enjoy the colors of the sky with a cool drink.
---
2. Dine with George and Pink's
George and Pink's offers an extensive array of local, fresh produce – from your good ol' fruits and veggies like cantaloupe, watermelon, potatoes, heirloom tomatoes, and squash to boiled peanuts, specialty ice cream, and Blenheim ginger ale.
The pies are a must-try – make sure to munch on a serving or two and bring some for your family and friends!
---
3. Pay a Visit to the ACE Basin National Wildlife Refuge
 The ACE Basin National Wildlife Refuge is a wetland composed of three rivers: Edisto, Combahee, and Ashepoo. With a distinct mixture of freshwater from these three rivers, ACE Basin has become a habitat for several species along its coasts. You will uncover many scenic wetland areas and waterways packed with a unique assortment of wildlife – from the avian species of egrets and herons to four-legged friends, the deer, bobcats, and foxes.
When around the area, be wary of resting alligators along the marsh's edges, and lizards and snakes slither rapidly between rocks. Always best to wear closed toed shoes in this area.
---
4. Explore Edisto Beach State Park
Edisto's state park offers plenty to do for vacationers on this South Carolina island. Go for a scenic walk along the 1.5-mile stretch of the palmetto-dotted beach – with its famous historical fossils, shelling, and majestic sunrises. It's also possible to rent a boat, enjoy a half day of fishing at the Big Bay Creek, and relish the island's picturesque views.
---
5. Try Edisto's Mouthwatering Crab Cake Sandwich at Whaley's Store
Whaley's Store is one of the best, if not the it-seafood dive in South Carolina. It has everything for everyone all at once. From their signature flounder sandwich paired with coleslaw and homemade chips to their best-selling savory crab, Whaley's will give you a most unforgettable dining experience.
18 BEST Edisto Island Restaurants to Try
---
6. Stop by King's Farm Market
Situated just ten minutes from Edisto Beach, King's Market is famous to locals and tourists alike for their fresh produce, take-home casseroles, and breakfast quiche.
Take your taste buds to a gastronomical heaven when you munch their sublime key lime pie and piping hot chicken. Stop by and buy some goodies for your beach day out at King's!
---
7. Hike at the Indian Mound Trail
The Indian Mound Trail is a worthwhile, laid-back walking route. When you walk along the earthen roads, you become one with the history of the place, along with its incredible views of lush greenery, live oak, and palmetto trees – accentuated with momentous river views as you tread through the forest.
---
8. Hype your Edisto Experience with a Golf Vacation at the Plantation Course.
South Carolina is known for their golf courses, and Edisto Island is no exception. Set against the backdrop of deep greens and picturesque lagoons, the Plantation Course will keep you hooked with your golf eagles and birdies and its serene environment and diverse avian wildlife. Ospreys, pelicans, egrets, and herons can be spotted along the fairways as you shoot your shot!
---
9. Get acquainted with the artsy side of Edisto at With These Hands Gallery
One of the few galleries and mini-museums at Edisto, With These Hands, features Edisto's remarkable handmade American crafts made by their local craftsmen and artists – from glass, jewelry, paintings, photography, pottery, and several more.
Dive into the local artistry of Edisto, and get ready for a pleasant, nostalgic experience with thoughtfully curated art with warm, accommodating staff prepared to cater to your queries anytime.
---
10. Drop by The Edisto Bookstore
Mainly featuring original works from local writers, The Edisto Bookstore is for all ages and one of the best things to do on Edisto Island on a rainy day.
Whether you want to kill time while at the beach by buying "Murder on Edisto" by Hope Clark or buy your kids puzzles, gifts, and books – this bookstore will surely satisfy the bookworm in you!
---
11. Stroll around Point Street and Drop by Gray's Beach
Gray's Beach allows passersby and curious tourists to obtain souvenir sharks' teeth and catch unique shells as they walk along the coastline.
If you want some quiet meditation time or a tranquil familial bonding spot, you can watch the waves crashing by in contentment or gaze at the orangey-pink hues of the sky as the sun sets against the beach's far end.
---
12. Go Fishing with the Charleston Fishing Company!
The Charleston Fishing Company, based on Edisto Island, offers all charters and guarantees you a safe ride, complete with your needed fishing equipment to catch seatrout and redfish, among the many other coastal and nearshore species.
When you're on the island, one of the best things to do is book an angling trip that offers nearshore reef, inshore, and sightseeing fishing – a memory that will be worthy of looking back on should you miss the nostalgic feel of the sea.
---
13. Check out Handcrafted Products at My Native Dreams Gift Shop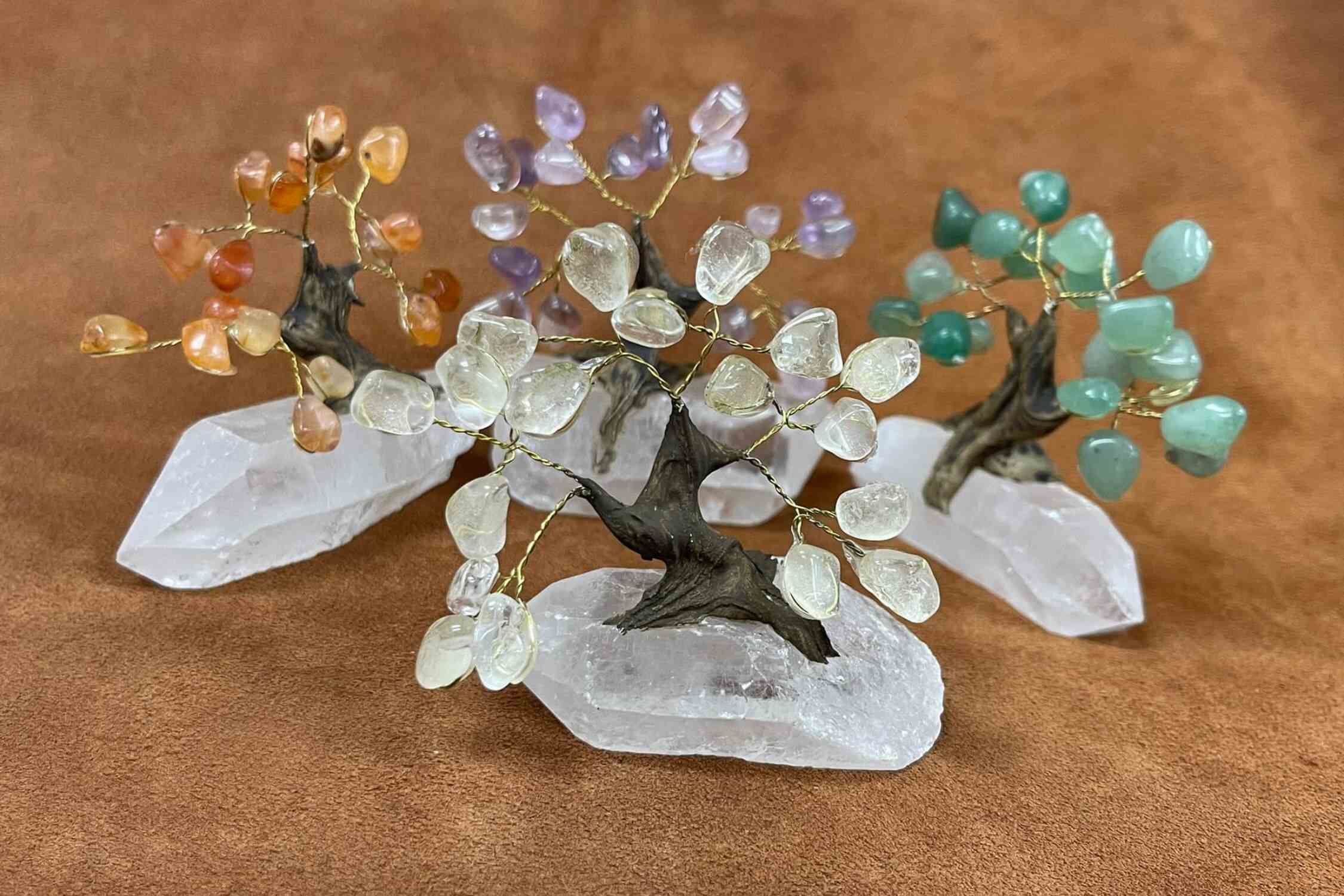 A family-run business that sprung out of humble beginnings, My Native Dreams Gift Shop is a delight for the artist in you. The unique gift shop offers several Native American handmade goody eye candies – from intricately handcrafted dream catchers to an assortment of paintings, sculptures, shells, jewelry, and many more!
---
14. Indulge in the sweetest desserts in the SeaCow Eatery
Are you looking for a place to satisfy your sweet tooth? SeaCow Eatery is where you should be right now.
Offering an extensive range of lunch items and desserts – from cookies and cheesecakes to bourbon pecan pies and almond delights, SeaCow will give you a gastronomical day-out you'll never forget. It gets even better – they have an outside pet-friendly deck where your furry friends can hang out on!
---
15. Learn about Local History with Tours of Edisto
Enrich your Edisto experience as you go back in time with the old tales of the humble island's history as your local tour guide narrated to you.
As you go on with the tour, you will learn about Edisto's previous inhabitants and their culture and traditions. Tours of Edisto will pave the way for you to learn more about one of the world's most preserved Sea Islands, and this is a tour you must try out!
---
16. Unwind at Botany Bay
Botany Bay is a local favorite – offering a little something for everyone from all walks of life. Visitors are given a glimpse of the raw beauty of the unspoiled rural life.
Boasting a stunning beach, which has been coined as the "Boneyard Beach" because of the sun-whitened fallen trees, Botany Bay is a must-go for those who want to unwind and be one with the calmness of Mother Nature at its finest.
---
17. Have Fun at Simply Sand
Simply Sand Creations features an interactive sandbox experience – which will be enjoyed by the kids and the young at heart!
The management offers various activities that allow everyone to create their own custom-made pieces to be taken home as a souvenir from Edisto Island – a tangible memory with your distinct touch. Heading here is one of the best kid friendly things to do in Edisto Island.
---
18. Check Out the Reptiles at Edisto Island Serpentarium
Less than ten miles away from Edisto Beach, the town's first-ever reptile zoo – the Edisto Island Serpentarium – will give you a good experience as you will see myriad attractions and displays of reptiles, from alligators and turtles to lizards and snakes.
This experience will also be educational, apart from a visually entertaining one. The zoo offers a lecture program where the whole family can learn from a wide assortment of talks concerning our friendly reptiles and their niches, roles in the ecosystem, and natural habitats.
---
19. Shop at Marsh Hen Mill
Complete with an assortment of local food items and craft goodies; the Marsh Hen Mill is the perfect place to bring the local Edisto flavor back to your homes. Famous for their grits which the company mills themselves. The Marsh is the top authority you must go to as they are very knowledgeable about the cooking procedures and even the most sumptuous recipes for them.
Also, their ice cream bars are a must-try, so munch on these goodies perfect for a hot summer day!
---
20. Book a Trip with the Edisto Island Shuttle
Are you looking for hassle-free tour around Edisto? Woe no more and let someone else do the driving. Edisto Island Shuttle has you covered and will take you around the island for the entire day! Hiring these guys is one of the best things to do in Edisto Beach for a care free adventure day.
Owned by one of Edisto's favorite local musicians, your ride will not have a dull moment as you will be enthralled with all the local stories he has to tell you, and he will also fill you in with the best places to dine at! With only the most quality service, your ride with the Edisto Island Shuttle will be one for the books.
---
21. Try the Watersports at Edisto Watersports and Tackle
Delight your inner child and go on an ocean venture with Edisto Watersports and Tackle! If you're a lover of the sea and a seeker of adventure, then this the place of your dreams.
The area has something for everyone's preference, whether you'd like a few hours of tranquil exploration, go for deep-sea fishing, or chase that adrenaline as you take your kayak out and be one with the gentle sea currents, any experience will surely be a worthwhile and memorable one.
---
22. Dine at McConkey's Jungle Shack
Is it an ambient, laidback, and tropical island feel you're looking for in a shack just a few blocks away from the beach? McConkey's Jungle Shack is just the place, and it is a local and tourist favorite.
A pleasant café that also offers alfresco dining, where you can take in magnificent views from the rural countryside and have a whiff of the fresh sea breeze – McConkey's has it all. From hotdogs and burgers to shrimp and seafood, a tasty treat awaits you anytime.
---
23. Shop for Gifts at Palmetto Gallery and Gifts
A "must-visit" when you are in Edisto, chances are the Palmetto Gallery and Gifts has that perfect souvenir or gift you must bring home to your significant other or your friends! Featuring a remarkable selection of pottery, home decorations, jewelry, and other equally one-of-a-kind items, Palmetto is a place you should check out!
---
24. Treat Yourself to Seafood at Ella and Ollie's
A local seafood restaurant to deliver affordable, good food to customers, which will keep them coming back for more, Ella and Ollie's take pride in providing a constantly evolving selection using only the freshest produce and local food. The same healthy ingredients are used all year round – and you can be guaranteed a flavorful yet healthy meal!
---
25. Buy Souvenirs at the Shore Thing Gift Shop
The Shore Thing Gift Shop is independently owned, with its owner and staff intent on figuring out what souvenirs you would like to bring home for your family. They feature carefully-selected items – whether a handy keepsake such as a bag or shirt to flip-flops and pieces of handcrafted jewelry; Shore Thing indeed has something for everyone!
There's never a dull beach day at Edisto Beach if you have the time, energy, and spirit to do the abovementioned things.