If you are looking for a strawberry patch near you in South Carolina, you're in luck! Strawberry picking is a popular activity in South Carolina, especially in the spring when the strawberries are in season.
Strawberry picking in the spring is one of the best things to do in South Carolina. It's a great way to get outdoors with the family and pick your own produce!
---
Things to Know About Picking Strawberries in South Carolina
If you're interested in strawberry picking in South Carolina, there are a few things you should know.
When you arrive at the strawberry farm, you'll usually be given a basket or container to fill with strawberries. You'll then be directed to a field where the strawberries are growing. Strawberries are typically picked by hand, so you'll need to look for ripe berries and gently pluck them from the plants.
Most strawberry farms will have a set price for a certain amount of strawberries, so be sure to ask about the cost before you start picking.
Some farms may also have other activities available, such as hayrides or farm tours. A few of these South Carolina Strawberry farms mentioned are open year round (just not for strawberry picking).
Wear comfortable clothes and shoes for strawberry picking, as you'll be outside and possibly walking through muddy fields. Especially in the spring after a rain shower. You might also want to bring sunscreen and a hat to protect yourself from the sun.
---
The Best Strawberry Farms in South Carolina
---
1. Callaham Orchards
Address: 559 Crawford Rd, Belton, SC (GPS)
Hours: Saturday: 9:00 am – 1:00 pm, Closed: Sunday – Friday
Situated near Belton in South Carolina, Callahan Orchards offers both u-pick and pre-picked services for strawberries and is one of the best strawberry farms in South Carolina.
The season starts in April but because the berries tend to be picked rather quickly, you might want to call ahead to make sure the fields are open to pickers when you plan you go.
---
2. Due West Strawberries
Address: 4404 SC-20, Donalds, SC (GPS)
When you visit Due West Strawberries during strawberry picking season, you're likely there to enjoy the strawberry patch where you can pick berries until your buckets are full.
However, if you're not much of a berry-picker, you can have one of the staff members pick some delicious berries for you and they'll be ready for you to pick up when you arrive.
---
3. Stewart Farms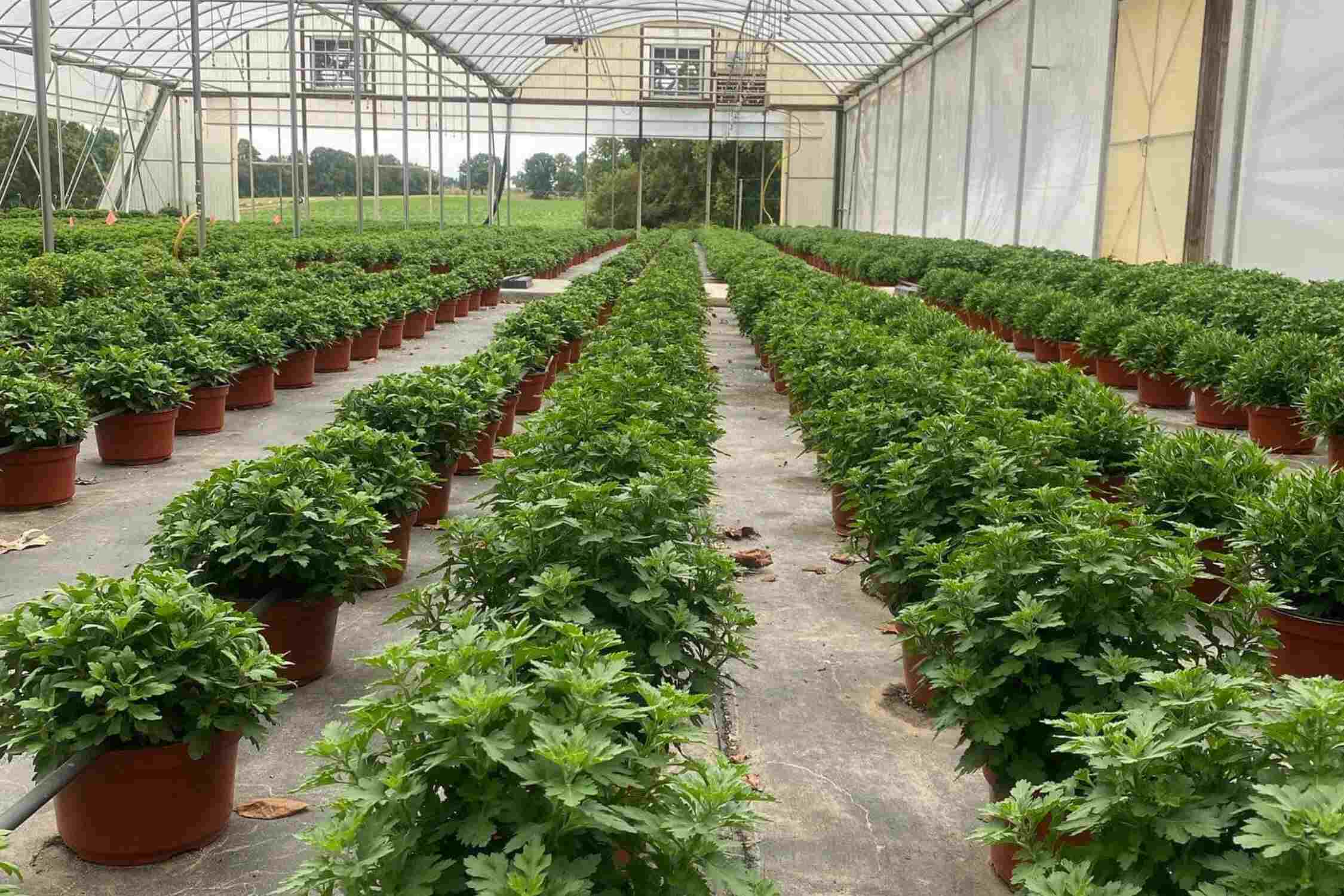 Address: 6600 SC-92, Enoree (GPS)
Stewart Farms is a very popular U-pick option in Enoree and is a favorite day trip with families visiting nearby Greenville. That means if you plan to do some picking, you should get there early to get a good spot that is not already picked over!
While it's possible the field could open by the first week in April, it typically opens fully for business in the middle of the month. Be sure to call ahead to make sure they are open before you go whether you plan to pick, or you plan to simply purchase some of the pre-picked ones that are for sale.
---
4. Greyrock Farms and Green Acres Produce
Address: 5750 Anderson Mill Rd, Moore, SC (GPS)
When planning a day of berry-picking, why not go all out and get the whole family involved? At Greyrock Farms and Green Acres Produce in Spartanburg, you'll have access to everything you'll need for a fun and productive day outdoors.
The Anderson family has been farming the land for many generations and there are pre-picked berries available to purchase but where's the fun in that when there are more than four acres of strawberry patches to pick in? Berry-picking is usually ready around mid-April in this part of the state.
After you pick as many berries as you want, the real fun begins! Wander around this working farm and visit the cows, go on a hayride and enjoy access to a picnic area and playground.
If you can manage to find a group of twenty people or more, a farmer will provide an hour-long wagon tour of the property. During this tour, you'll seespot-oneing milked, fields being tended to and you'll learn about what goes into maintaining a farm. Be sure to check out the on-site store where you'll find fresh produce, milk, eggs, jams, jellies and butter.
---
5. Hunter Farms
Address: 607 Jameson Rd, Easley, SC (GPS)
Hours: Monday-Saturday: 8:00 am -6:00 pm, Sunday: 1:00 pm -5:00 pm
At Hunter Farms in Easley, picking your own strawberries in the on-site u-pick field is the best way to get some yummy berries into your freezer for the summer. But if you prefer to skip the work, you can buy them pre-picked at the stand that is set up on site as well. The field usually opens around mid-April weather pending.
After you finish picking, try one of the fresh strawberry milkshakes that are available. You can also purchase some local honey and pretty flowers too!
---
6. Pinebreeze Farm Strawberry Fields
Address: 10059 Augusta Rd, Pelzer, SC (GPS)
Hours: Monday – Saturday: 8:00 am -7:00 pm, Closed: Sunday
Located in Pelzer, Pinebreeze Farm Strawberry Fields is a small farm with lots of berries packed into that small area to be picked. The u-pick fields usually open around mid-April. If you want to purchase pre-picked berries, be sure to get there early as they are limited and they go fast!
The best way to ensure you get as many as you want is to put some time aside to find a nice spot in the field and pick them yourself. It's not as hard as it sounds, it's actually quite relaxing to be out there in a field enjoying the fresh air and smell of fresh berries all around!
---
7. Reedy River Farms
Address: 255 Alex Dr, Easley, SC (GPS)
For a more unique berry-picking option, Reddy River Farms in Easley is a sustainable farm that is so exclusive, you'll have to book an appointment ahead of time to pick there. Appointments can be made online and are made in one-hour slots.
The berry-picking season usually begins in mid-April but that'll depend on Mother Nature of course!
---
8. Buck and Ann's Strawberry Farm
Address: 139 State Rd S-42-622, Greer, SC (GPS)
Hours: Monday – Saturday: 9:00 am-5:00 pm, Sunday: Closed
Although Buck and Ann's Strawberry Farm is fairly small, that doesn't mean the strawberries aren't big! And juicy and tasty. This place is rarely so busy that you can't find the perfect place to set your basket and pick to your heart's content and the service is friendly too!
The option to have your strawberries pre-picked for you is available if you just don't have the time to pick them yourself. You can find this beautiful spot on Pearson Road in Greer but make sure to call ahead to make sure they are open before you arrive.
---
9. Cottle Strawberry Farm
Address: 2533 Trotter Rd, Columbia, SC (GPS)
Each spring, Cottle Strawberry Farm opens to the public and families from all over come to set up in the u-pick field where they fill their buckets full of sweet, delicious strawberries. Heading here in the spring is one of the best things to do in Columbia!
And nothing beats berries straight from the vine! The fact that you're supporting a local business is also something that can't be overlooked because you'll feel good knowing that your business helps these small family farms stay open every year and to continue providing quality produce to the public.
Some people don't like to pick their own berries and that's understandable – it's the reason why this farm also offers pre-picked berries for sale. The best part about this farm is staff doesn't mind if you sample the product while you pick! Before you leave for the day, be sure to check out the other items that are for sale including syrup, bread, and preserves.
---
10. Strawberry Hill USA
3097 SC-11, Chesnee, SC (GPS)
Strawberry Hill USA is one of the most popular places to pick strawberries in South Carolina. Located in the SC small town of York, this farm offers strawberry picking from April to June. They also have a farm store where fresh strawberries and other locally grown produce can be purchased.
Strawberry Hill USA is a popular destination for families and groups looking to enjoy the outdoors and experience a working farm. It's a great place to spend a day or afternoon exploring, picking fruit, and enjoying the many activities and amenities they have to offer.
They are open in the spring for strawberry picking, in summer for peaches and blackberries, and in the fall for pumpkins and corn maze. Their cafe is open year round and is where you can always experience a classic southern breakfast.
---
11. Windy Hill Orchard & Cider Mill
301860 Black Hwy, York, SC (GPS)
Windy Hill Orchard & Cider Mill is a farm located in York, South Carolina that offers a variety of activities and products for visitors. During the spring, they offer strawberry picking, and they also have a farm store where you can purchase fresh strawberries and other locally grown produce. In the fall, they offer apple picking and have a cider mill where you can sample and purchase fresh apple cider!
In addition to strawberry and apple picking, Windy Hill Orchard & Cider Mill has a number of other activities and events throughout the year. These may include hayrides, farm tours, and special events like festivals and corn mazes. They also have a playground and picnic area for families to enjoy.
At the farm store you'll be able to pick up fresh produce, jams, jellies, pickles, and other preserves, as well as locally made crafts and gifts. Adults will love Windy Hill as there is a hard cider bar where you can taste delicious local ciders from their orchards.
---
When is the Best Time To Go Strawberry Picking in South Carolina?
In general, strawberry season in South Carolina typically runs from late April to early June, with peak season occurring in May. However, it is important to check with local farms or agricultural organizations to get the most accurate and up-to-date information on the availability of strawberries in a particular area.
---
Tips for Picking Strawberries in South Carolina
When strawberry picking in SC, there are a few things to look for to ensure you are selecting the best strawberries:
Color: Look for deep red strawberries, as these will be the ripest and flavorful. Avoid white or green strawberries, as they are not yet fully ripe.
Size: Larger strawberries tend to be sweeter and juicier than smaller ones, so look for the biggest berries you can find.
Shape: Look for plump and firm strawberries, with a smooth, even shape. Avoid strawberries that are soft or have blemishes, as these may be overripe or damaged.
Aroma: Ripe strawberries should have a sweet, fragrant aroma. If a strawberry does not have a strong aroma, it may not be fully ripe.
Location: When picking strawberries, look for berries near the base of the plant, as these are typically the easiest to reach and the least likely to be damaged.
---
EXPLORE MORE ACTIVITIES IN THE CAROLINAS