Summerville is an adorable suburban town in South Carolina. Part of the culturally renowned greater Charleston area, it also happens to have been one of the earliest settled parts of the entire country.
Its nicknames include the Flowertown of the Pines and the Birthplace of Sweet Tea, and it doesn't really get more idyllically Southern than that. With those kinds of nicknames, you know there are some fantastic restaurants in Summerville.
Aside from beautifully manicured gardens, Summerville boasts a plethora of eclectic eateries to enjoy. It's a mecca for Lowcountry cuisine in many forms, featuring Creole-style comfort fare, fresh seafood, and smoked meats to name a few. One of the best things to do in Summerville is enjoy a sweet tea with lunch at one of these fabulous establishments.
Deciding on which delicious dining destination to try can be a difficult endeavor, so hedge your bets by chowing down at one of the best Summerville, SC restaurants.
---
Best Restaurants in Summerville, SC
---
Hall's Chophouse Nexton
Easily one of the most upscale restaurants in Summerville is Hall's, a steakhouse best for those special occasions with family and friends.
Halls Chophouse takes great pride in exclusively offering USDA Prime Steaks sourced from Allen Brothers of Chicago, renowned as the foremost supplier of the highest-quality prime meats. Allen Brothers' steaks undergo a meticulous selection process, aging with precision, and are expertly hand-cut to precise portion specifications. Here you are can get a Porterhouse, Filet Mignon, Dry Aged Steak, or a delicious Ribeye.
---
Toast All Day
Voted the best breakfast around, Toast All Day is the best way to start off any morning in Summerville. They guarantee to have selections that please every palate and fill every stomach. They feature those famous Lowcountry flavors throughout all of their dishes. 
As the name implies, it's open all day, so you can go for brunch or dinner but be advised it can get crowded. The Sweet Tea Chicken Biscuit is arguably the most iconic plate, though the Spinach Oyster Benedict and the Grilled Meatloaf also get rave reviews.  
---
Oscar's
Oscar's is billed as a steak and seafood establishment, and they do both very well being one of the best restaurants in Summerville. They've been a fixture of the local foodie scene for over 35 years serving up traditional American fare in a cozy, upscale setting. The fan favorite is front porch dining here, the epitome of casual luxury. 
The full bar offers a well-curated cellar of wines available by glass or bottle to complement any meal. The small plates are all super shareable, like the Pan Seared Scallops, and each main is mouthwatering from the Frutti di Mare to the Hand Cut Ribeye.   
---
Icehouse
Relaxed yet refined, Icehouse is famous for award-winning farm-to-table fare. It's set in the heart of downtown Summerville and is actually the only tavern in town. The environment is a bustling grill and the menu features Southern gastropub classics sourced locally. 
The outdoor seating is superb for al fresco feasting and there are rotating specials each day. The bar offers over one hundred craft beers and hand infused spirits as well. It's really a place best suited for carnivores with creative mains like the Pecan Fried Pork Chop and Kangaroo Tenderloin.
---
Palmetto Flats
Set in the center of Summerville, Palmetto Flats is a family owned and operated treasure. The ambiance is modern and the food is affordable. The cuisine is a creative fusion of Lowcountry and Italian flavors. The Whole Fried Flounder seems to be the meal no one can get enough of, but don't discount their famous flatbreads either, served both open faced and sandwich style. 
There's an event here almost every day! Whether you go for Martini Madness on Monday, Taco and Trivia Tuesday, or Wine Down Wednesdays, it will be a festive night out in Summerville to be sure.
---
Eclectic Chef
For easy going food this is one of the best restaurants in Summerville for all. Eclectic Chef is a European style cafe creating gourmet sandwiches, wraps, and salads in the Arts District. Check the chalkboard for the daily offerings which are always changing based on the season. The simple and rustic space features counter service and an outdoor brick patio. 
They even have their very own cooking school which is super popular for cool classes in Summerville. The Pick Two Combo is a great deal for lunch and they even have Take and Bake Casseroles if you want to get something to cook at home later!
---
Swig and Swine
Swig and Swine is new to the Summerville scene, and has quickly become a local legend. Only high quality hardwoods are used to smoke meats long and slow, drawing out all of the juiciest flavors and most tender textures. They also offer a diverse range of craft beers and whiskies to pair with your plate. 
The fare here is slightly more inventive than your average Lowcountry barbecue. The artisan pork rinds with pimento cheese is the encouraged starter. After that, build your own platter with a half chicken, smoked pork belly, or a full rack of ribs.
Either way it's best to come hungry here, and don't leave without trying the famous Carolina Gold Sauce.
---
Montreux
Cold drinks, good food, and great time is the promise at Montreux. Throw in a little live music and it's a fun scene for everyone to check out. They have an amazing happy hour every day. Weekly events include Taco and Trivia Tuesday, Name That Tune Wednesday and a Build Your Own Bloody Mary Bar at weekend brunch.
The burgers are the main draw here, you can even pick out your own seasoning, like lemon pepper or blackened cajun, and there are options for both meat eaters and vegetarians.
---
Five Loaves Cafe
Another one of my favorite restaurants in Summerville, SC! Five Loaves strives to create a healthier and more sustainable way of eating for everyone. The atmosphere is cute and contemporary. They partner with local non profits and source all their ingredients from the area. Be sure to check when their wine nights are for half priced bottles all evening.
There are daily specials to try and an entire juice bar for fresh pressed beverages. There are always vegan, vegetarian, and gluten-free options on deck here, and we especially love the Seared Citrus Tofu.
---
Accent on Wine
If you're seeking a little romance in Summerville, look no further than Accent on Wine. It's an intimate space that was originally just a sommelier's dream store and has since turned part bistro as well.
The collection of fine wines and craft beers here is impressive to say the least, and improved only by the pairing suggestions of expertly curated charcuterie. They offer both savory and sweet options for gourmet snacking, and we generally go for the Rivera or the Macaron Pack, depending on the mood.
---
Eva's On Main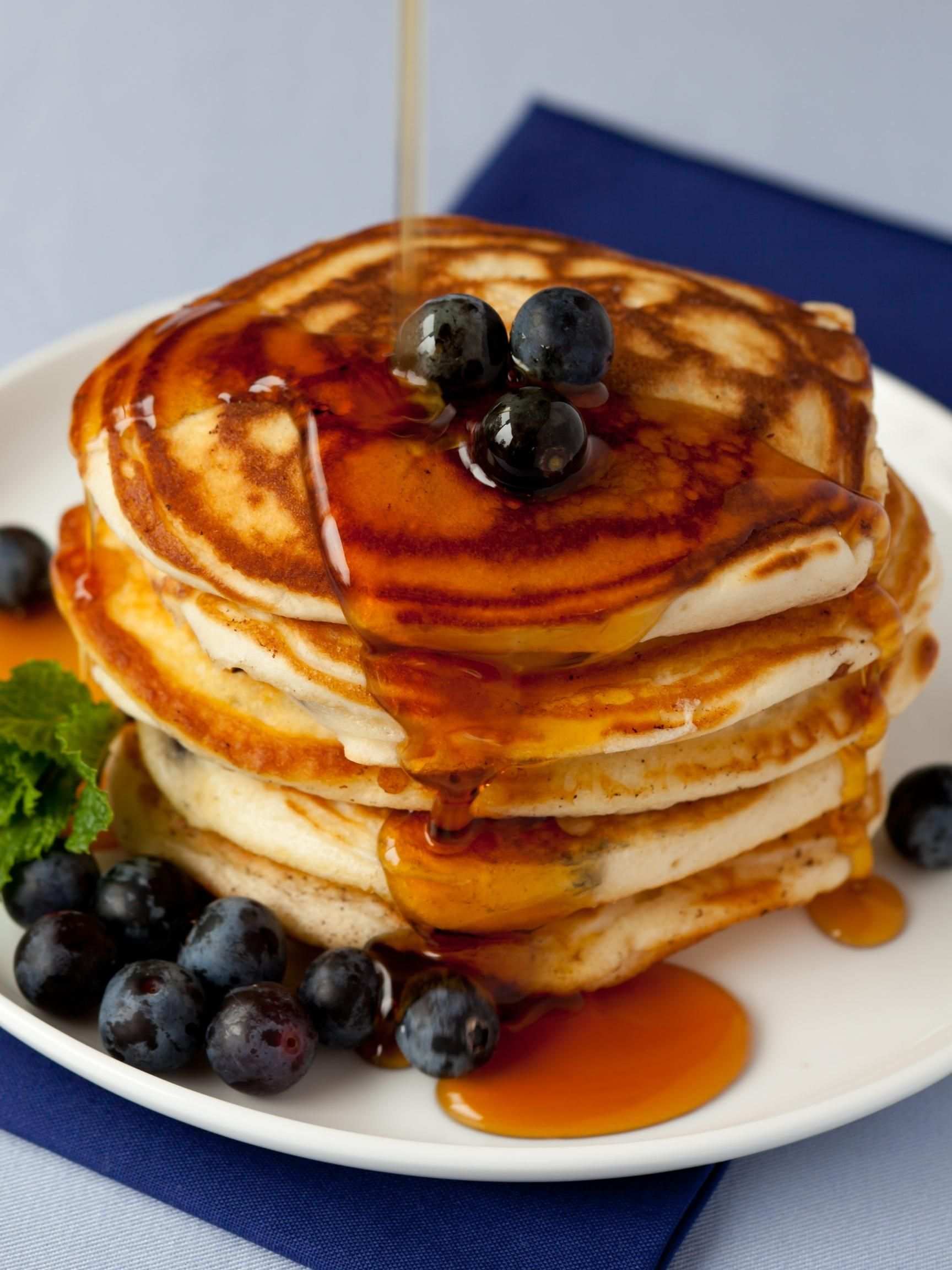 This is the oldest restaurant in Summerville, first opening all the way back in 1944! Today they are still serving home-cooked Southern comfort food, just as authentic and enticing as its always been. They offer breakfast, brunch, and lunch all made with traditional Flowertown techniques. 
Snag a booth or a table and settle in for the full feast with all the fixings, plus a side of sweet hospitality. The Sausage Gravy is the signature here, whether it's spooned over Biscuits or Corned Beef Hash.
---
Matt's Burgers
This little hole-in-the-wall joint is delightfully old school and considered one of the best restaurants in Summerville. Matt's Burgers has been keeping the hungry masses of Summerville in cravable fast casual fares for decades.
The walls are covered in kitschy memorabilia and the black and white checkered floors feel like a retro touch, plus there are a few umbrella-covered tables out in the alley as well. 
The portions are huge and the service is quick. We recommend getting your fries with both chili and cheese and adding a milkshake to any order.
---
Baker's BBQ Kitchen
Part kitchen and part garden center, Baker's is the classic go-to in Summerville for expertly smoked meats in the traditional Southern style. The secret family rubs and sauces are what has made them stand out most over the years. 
Try the Pulled Pork Sandwich, Brisket Plate, or Slice of Meatloaf with all the sides. You can also order everything by the pound to take with you. Desserts are baked fresh daily as well, and the Pecan Pie is to die for.
---
Shuckin Shack Oyster Bar
This seafood haven is chock full of Southern charm and local flair. They promise a Shuckin good time and the atmosphere reflects it with a casual neighborhood feel. The wooden walls are covered in big screens and the bar is adorned with news articles about the town.
The Shuckin Cocktails are always fun to try or you can grab an ice cold beer, either way it's a great place to let loose a little. It's a haven for shellfish lovers, with an extensive menu that includes clams, mussels, crab, shrimp, tuna, scallops, and more. It's a great place to try the traditional Lowcountry Boil if eating family style.
---
Sweetwater One Twenty Three
Sweetwater serves up traditional American eats with a lowcountry twist that keeps us returning for more. They offer weekday dinners and a weekend brunch. The space is simple and modern with several small touches that feel personal. 
They've got burgers, salads, and sandwiches, along with some amazing mains rotating seasonally. The Honey Bourbon Chop and Lemon Caper Salmon always impress, plus there's often a few vegan options as well.
---
Poogan's Southern Kitchen
Poogan's Southern Kitchen offers classic regional fare that's homemade and highly craveable. The digs are stylish with an overtly cool vintage vibe that everyone adores. You can go for brunch served until 2:30 or for dinner. Opt for a specialty cocktail to wet your whistle like the Lavender Martini or Flowertown Tea.
The starters alone are enough reason to stop in, such as the Fried Catfish Nibbles, Pimento Cheese Fondue Pretzel Poppers. All the usual suspects make the menu here with a modern gourmet twist. The Porch Shrimp and Grits, Biscuit Pot Pie, and Meemaw's Meatloaf are just a few of the top-notch choices at Poogan's.
---
Sunrise Bistro
This family owned restaurant is a lovely little spot to enjoy the most important meal of the day. It feels like a hidden gem, with its no frills facade, though the inside is actually adorable. The coffee station is a fun touch where you can create your own bottomless caffeinated concoctions. Boozy beverages, like mimosas, are readily available as well.
The menu really has it all, so even the pickiest eaters are sure to find something to their liking. The Open Faced Omelets and House Benedicts tend to be the most popular plates here.
---
The Lowcountry Fish Camp
The Lowcountry Fish Camp is a legendary local spot that has everyone craving fresh seafood. Long wooden tables fill the rustic room, that's actually a restored historic home. It's set slightly off the beaten path of downtown Summerville, but is always well worth the journey.
The Lowcountry Crab Cakes and Fried Duck Legs are highly recommended. Otherwise, pick your fish for a platter and custom order how you'd like it cooked up. The outdoor seating is delightful and the whole country style set-up feels quaint. Be sure not to sleep on the soul food sides and try to make it for a happy hour if you can!
---
SOL Summerville
For an authentic Mexican meal in Summerville, SOL is the superior stop. Billed as a family friendly Southwest Kitchen and Tequila Bar, the flavors feel like a tasty fusion of Lowcountry and below the border culinary traditions.
Everything is made to order from scratch with local and seasonal ingredients from the salsas to the cocktails for brunch, lunch, or dinner.
The cuisine is all cooked to perfection on the wood-fired grill including tacos, enchiladas, and rice bowls. Finely aged spirits mixed with freshly squeezed citrus makes for some special sipping here. Every month a Kitchen Karma menu item is chosen, so keep your eye out for it if you want to contribute to a worthy cause while chowing down. 
---
Myles and Jun Yakitori
This intimate eatery brings all the tastes of Japan straight to Summerville. It's a newer addition that's quickly made a name for itself and honestly filled a much-needed food gap. The space is intimate with a few simple Asian style touches. Imported beer and sake is offered to round out the whole experience.
All the ingredients are organic and sourced for the highest quality. Udon noodles, stir fried rice, ramen, hibachi, teriyaki, and tempura are all featured, though the Yellow Tail Collar is really something special. There are a couple of vegetarian options for authentic plates here as well. 
---
Best Restaurants in Summerville Map