Augusta is the capital city of the U.S. state of Georgia and offers visitors and locals plenty of things to do and see. Experiencing a few restaurants in Augusta is among those things. There are several magnificent places you can check out for a memorable and quality dining experience.
From Asian, American, European, to Indian-inspired – there are plenty of worthwhile gastronomic adventures in Augusta. Enjoy your time in the city and savor Southern hospitality and flavors at their finest!
---
Best Restaurants in Augusta (GA)
---
1. Honey from the Rock Cafe
Rated by TripAdvisor as Augusta's top restaurant, this Southern haven of homemade cuisine had also been deemed the best for homemade cooking from 2013 to 2019. Owned by Whole Life Ministries, this place showcases a homey and inspiring ambiance that will genuinely make a satisfying gastronomic experience.
From the healthiest veggie-filled dishes to the most delicious homemade desserts, this place offers myriad delectable lunch options that are truly worth your money. What makes their menu exciting is that it changes every set day, so you'll get a variety of delicious dishes to taste. The staff and service are also impeccable, with excellent reviews online.
The only thing to note is that this place is open between 11 AM and 2 PM (Monday-Friday). And since the pandemic, Honey From the Rock only operates on a take out only basis.
---
2. DiVino Ristorante Italiano
If you are craving some delicious pasta or anything related to Italian gastronomy, this restaurant is the best place to go. Owned by Florentines Andrea and Marion Petruzzi, and with Leonardo Accorsi as the Chef, this place truly gives its best to the customers of the Tuscan gastronomic experience.
The aesthetics even bring a touch of Italy, with its mix of modern and traditional European design and walls covered by framed photographs of various scenes from Florence.
The deliciously curated menu- from hearty brunch selections, and mouthwatering desserts, to classic wines and cocktails- is worth your money and time. The restaurant also has a gorgeous bar in the house and a delivery service through Uber Eats. This Italian gem is in New Augusta, South Carolina- just a lil' drive away from Augusta, GA.
---
3. The Chop House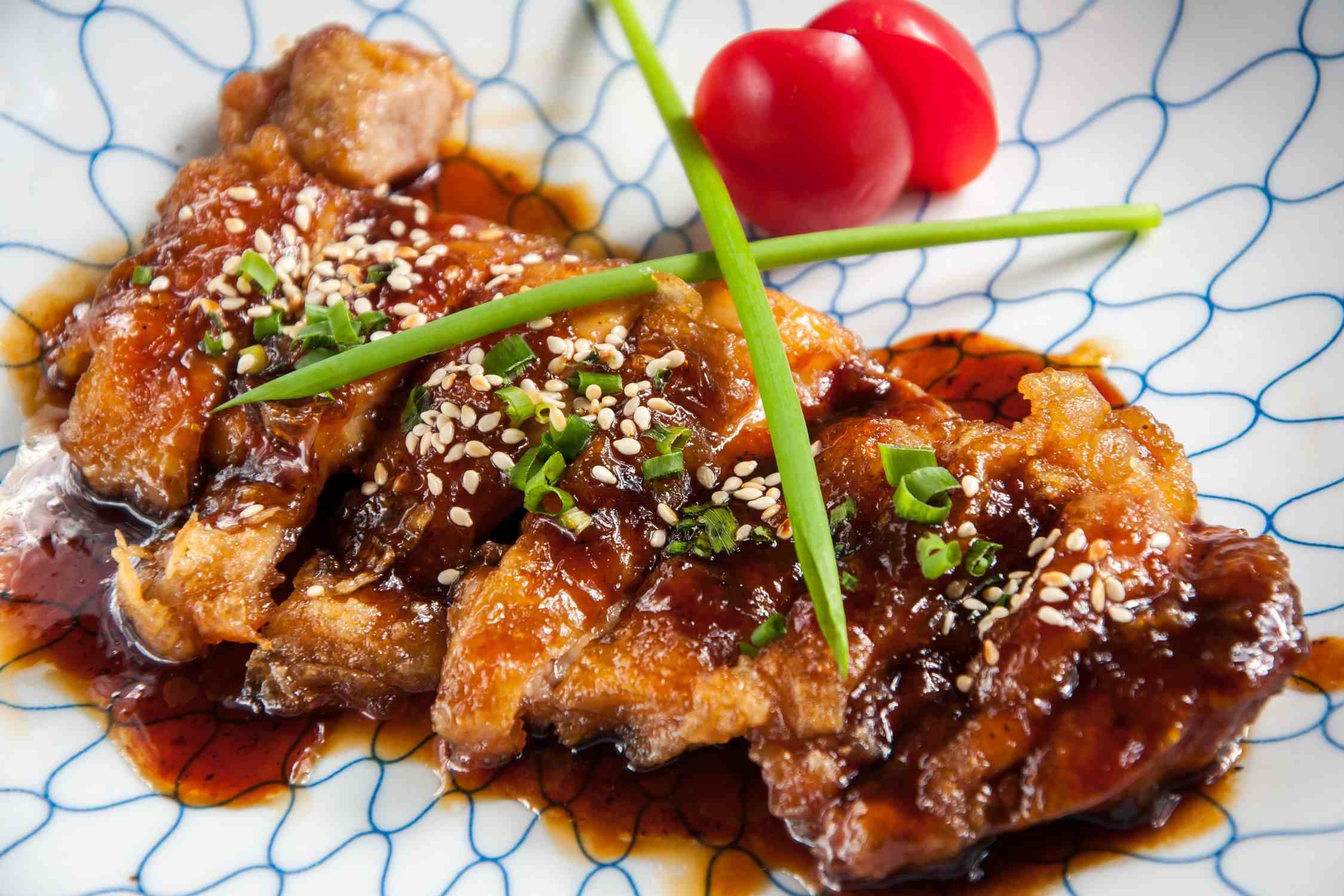 Hungry for an excellent ol' steak? Visit this premier restaurant in the US Southeast for a delicious serving of seafood, chicken, pork, and of course – steak! The Chop House is located in Augusta Mall and has been around since 1992. Talk about years of experience and expertise! It also has branches in Ohio and Tennessee.
With a 4.3-star rating on Google, this place has accumulated numerous good reviews praising the impeccable service, tasty food, and knowledgeable, attentive staff. Moreover, they have a great menu to enjoy various dishes during your meal. The place also offers gluten-free selections, delivery services, and online orders so you can have your tasty fill anytime.
---
4. Abel Brown Southern Kitchen & Oyster Bar
If oysters are your thing or you want to offer your palette its first taste of something new, check out this place at Surrey Center in Augusta. Abel Brown's selection of oyster dishes genuinely deserves exploration- from their oyster shooters to the crunchy fried ones. They also serve delicious soups, salads, and other seafood dishes.
Owned by Chef Todd Schaeffer, Abel Brown also aims to support locals and deliver a delightful farm-to-table dining experience. With a 4.6-star rating on Google, reviewers also praised this place for its great ambiance, further enhancing the dining experience to another level.
---
5. Frog Hollow Tavern
It sounds like something out of a fairytale book. This one's still in the real world, but you'll be carried into a gastronomic fairytale of New American cuisine. As one of the best restaurants in Augusta, with an excellent 4.7-star rating on Google, Frog Hollow is something you must never miss during your visit to the South.
The restaurant offers palatable dishes for you- from fancy small plates to their deliciously nutritious extensive plate menus- from Wednesdays to Saturdays.
---
6. Calvert's
One place to visit for a memorable fine dining experience in the city is Calvert's. With its romantic and sophisticated ambiance, as well as a sterling 4.5-star rating on Google, you will surely not regret spending your evening here with a date or loved ones.
This impeccable restaurant has been around for more than four decades. These long years of refining perfection are vividly reflected in their scrumptiously tasting menu- with an excellent variety of steak dinners to exquisite seafood dishes- and impeccable customer service.
This restaurant also has built a sterling reputation for hosting numerous gatherings and occasions in the area. So, you can rest assured that you will get high-quality service in their care.
---
7. Cadwalladers Cafe
Suppose American cuisine is something you can't get enough of. In that case, visiting Cadwalladers Cafe during your Augusta trip is a good idea. Cadwalladers is one of the high-end business casual restaurants in Augusta, GA.
Dubbed number 10 restaurant in the city and the number two in the healthy category by TripAdvisor, their menu boasts the tastiest and healthiest selections of salads, soups, entrees, and desserts. There are also vegetarian, vegan, and gluten-free options for those with specific dietary preferences.
Moreover, reviewers also rave about this restaurant's impressive wine list and impeccable service. So, if you are a wine connoisseur, this place is perfect for you.
---
8. Whiskey Bar Kitchen
This pub and restaurant is also another sweet spot to visit in Augusta. Belonging to the best top 50 whiskey bars in the USA, this place is praised by reviewers for its delicious array of appetizers, burgers, and beers.
Aside from the classic American dishes, Whiskey Bar also serves mouthwatering Japanese food. So, no more worries about wanting a burger and a katsu bowl simultaneously! You can have the best of both cuisines in a single place.
An excellent and lively time is also guaranteed with its vast and eclectic selection of whiskey, which is a fun experience for enthusiasts. So, what are you waiting for? If you want a savory, chill, and casual time, reserve your spot today!
---
9. Taj of India
For those wanting to excite their gastronomic adventures, this Indian restaurant should be at the top of the list. Taj of India will take you on a savory trip to the Indian subcontinent and its cooking traditions in just a single plate. There's something innately extraordinary about Indian cuisine.
Aside from its long and rich history, bursting beautiful flavors, there is much joy in knowing that you are essentially sharing in a centuries-long tradition and culture.
Enjoy the savory tandoori, chaat, and masala in a beautiful ambiance full of Indian-inspired design. There are also vegetarian-friendly options and tasty Indian desserts available, like the kulfi (the "traditional Indian ice cream" with a history dating back to the Indian Mughal period) and ras malai (a famous East Indian dessert made of cheese balls soaked in saccharine milk. Yum!).
---
10. Rhinehart's Oyster Bar
This oyster bar in the Augusta area is one of the delicious spots to visit if you plan to bask in the rich and various flavors of local Southern cuisine, savory seafood dishes, and classic American comfort dishes. Rhinehart's offers a variety of lunch, dinner, and beverage specials from Monday to Saturday, with a date night special on Fridays. Various finger-licking good quick orders, such as the classic Southern treats- hush puppies and grits, are also available.
Moreover, Rhinehart's serves delicious party trays, sandwiches, combos, and chicken dishes that you can enjoy solo or with friends and family. Don't forget to check out their Frank's Special with a tender grilled chicken breast and toasted roll! As for the bar, Rhinehart's presents a refreshing variety to the patrons- from mixed drinks and scotch to divine bourbons and beers.
---
11. Sole Augusta
Sole Augusta is the perfect place to check out for those craving some Japanese dishes. Aside from being recommended by Restaurant Guru 2021, what makes this place extra astonishing is its various sushi rolls that are perfect for those with adventurous palates- from spicy tuna flavors to the most daring volcano roll.
The restaurant also serves different weekly specials, so the suspense and anticipation are something to look forward to. Couple these Japanese delights with delicious tapas, beers, and savory entrees; your gastronomic calendar will be satisfied at least until the following weekend!
Sole Augusta is a lively place to spend time with loved ones. It has kid specials and a variety of liquor lists to choose from whenever you want to unwind and let loose for the night. The place also takes online orders and is open to host and cater special events.
---
12. Villa Europa
As one of the top 50 Augusta restaurants, rated by TripAdvisor, Villa Europa serves a palatable array of German and European-inspired food that you can enjoy in a beautiful ambiance. Choose from the most flavorful lunch options like Sauerbraten and Jagerschnitzel to the tastiest desserts.
---
13. Dragon Express
This Chinese place is a must-visit for Chinese food enthusiasts or anyone craving some good ol' stir-fry. This place is #2 in the Asian restaurants in the city as ranked by TripAdvisor. It is perfect for casual dining.
The menu has a wide array of delicious Chinese dishes like chop suey, chow mien, and savory fried rice. Please give it a go now and enjoy the heartiest bowl of soup you have ever had in your entire life.
---
14. Happy House Korean Restaurant
Annyeaong-hasaeyo! This restaurant in the Augusta area is one of your go-to for authentic and tasty Korean food. Sixth in TripAdvisor's ranking among Asian restaurants in the city, this place serves a delicious stir-fry, noodles, and Korean barbecue. So, what are you waiting for?
Enjoy the best Korean cuisine at a reasonable price at Happy House. You can check more of their menus, specials, and offers on their Facebook page.
---
15. Hawaiian Style BBQ
This family-owned Hawaiian restaurant in the city, which also serves delicious and authentic Polynesian cuisine, is worth visiting in the Augusta area. Hawaiian Style BBQ is one of the top 50 restaurants in Augusta as rated by TripAdvisor, and reviews surely do give merit to the rating.
Reviewers praise how it reminds them of places in Hawaii and the restaurant's delicious food- Kaulu pork, kimchi Cumberland, saimin, and spam musubi.
The area also offers spacious parking for customers, and everything is reasonably priced. Overall, this place will provide a quality and enjoyable experience of Polynesian dining.
---
16. Boll Weevil Cafe & Sweetery
This restaurant is indeed as attractive as its name. Serving classic American and Southern dishes (e.g., fried green tomatoes and savory shrimp!) that are vegetarian, vegan, and gluten-free, Boll Weevil is currently ranked 5th by Tripadvisor among the restaurants in the city. It also boasts of its delicious variety of homemade desserts that are worth a taste and try.
---
17. The Bee's Knees
This place is such an aesthetic and gastronomic delight. It serves delicious food and pastry and features an enchanting section of local crafts and goods, vinyl records, vintage dresses, and other pretty trinkets. You will be satisfied with the massive selection of drinks- from teas, coffee, and sake to luscious wines.
---
18. Nacho Mama's Burritos
This place is one of the top-ranked establishments for Mexican and Southwestern cuisine in the Augusta area. This place is worth checking if you want a burrito, a fish taco, or a spicy Mexican dish. Some reviewers even describe it as a "staple" of the downtown's gastronomic scene.
---
19. Mellow Mushroom Augusta
Belonging to the top 15 in Augusta's gastronomic scene, this place is also a must-visit. This restaurant is perfect for you if you want a chock-full, loaded, delicious pizza and huge lunch, dinner, and late-night food selections!
---
20. Manuel's Bread Cafe
This place is a dream come true if you want a Parisian cafe scene while eating your savory breakfast or late afternoon lunch. With its Parisian-like outdoor seating arrangement, Manuel's Bread Cafe is considered by reviewers as the "hidden gem" in the city's gastronomic scene.
It has a gourmet selection of dishes and top-notch service that is worth every penny. Remember to try the much-raved eggs benedict and crispy flounder.
---
TRAVEL MORE OF THE REGION